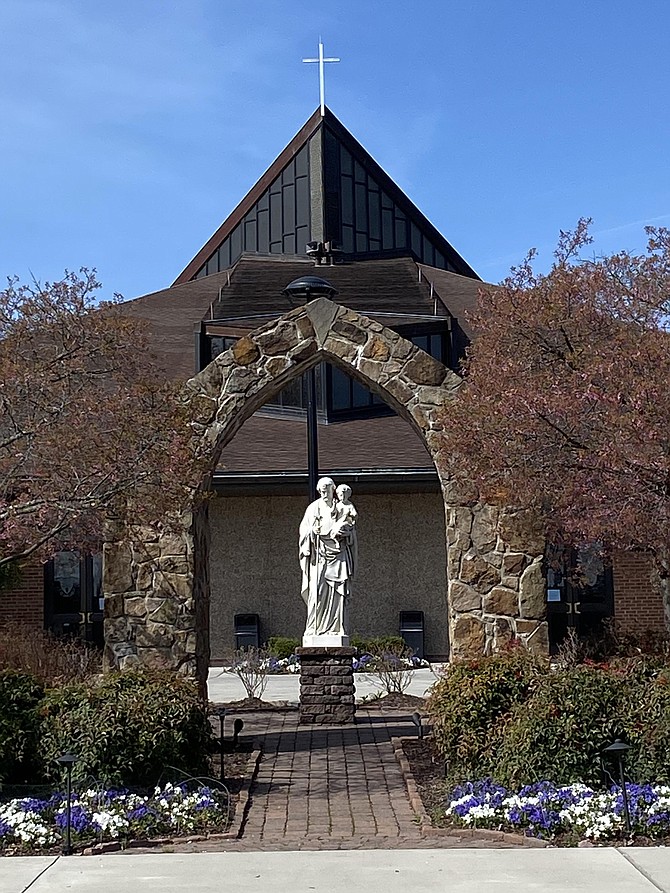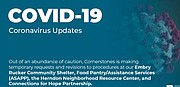 Coronavirus knows no boundaries. It affects healthcare to ministries and how people gather to volunteer and even attend funerals of loved ones. The Connection reached out to learn more about the current status of one hospital, church, charity and funeral home in the area, ones whose clientele reach beyond local citizenry.
Friday night Governor Northam signed an executive order to allow hospitals and nursing homes greater flexibility to add more beds. The same day, the Fairfax County Health Department reported the first COVID-19 death in the Fairfax Health District. On Saturday, the Virginia Health Department confirmed 152 positive cases of COVID-19.
Todd McGovern, Director of Marketing and Communications, Reston Hospital Center:
"Reston Hospital Center has well-established protocols in place to care for patients with infectious diseases, and our emergency planning efforts related to COVID-19 started several weeks ago. We are working in partnership with local and state health departments and the CDC, and continue to monitor the situation closely.
While we have the bed capacity, staffing, and supplies and equipment we need at this time, we continue to plan by accessing the resources, support and best practices across HCA Healthcare to help ensure we remain able to meet the needs of the communities we serve as the situation continues to evolve:
To ensure we are prepared for an influx of patients, we have staffing contingency plans, and those include the use of HCA Healthcare's in-house staffing agency.
To help ensure our caregivers and patients continue to have enough supplies and equipment, we are asking staff to conserve personal protective equipment by following, but not exceeding, the guidelines for infection prevention. In addition, HCA Healthcare is working to identify other sources of important supplies and equipment to help ensure the continued protection of our colleagues and patients.
We have the ability to add bed capacity to certain areas of our hospital, if needed, and we are reviewing best practices of other HCA Healthcare hospitals.
Our overall preparedness efforts during the last several weeks have included reinforcing appropriate infection prevention protocols and guidance from the CDC. Earlier this month, we limited entry into our facility so we can screen patients and visitors as they enter in order to help protect everyone in our hospital. We also continue to work closely with state and local health departments and the CDC."
McGovern added: "We have well-established protocols in place to care for patients with infectious diseases, and we have been working diligently in our preparations for COVID-19. Part of our response includes balancing our readiness to care for patients with COVID-19 while continuing to make sure the many other patients who depend on our hospitals receive needed and timely care. We are following the recommended guidelines from the Centers for Medicare and Medicaid Services (CMS) to review scheduled procedures based on a number of factors, including the urgency of the procedure, the clinical judgement of our physicians as well as the current circumstances in the facility and the community."
St. Joseph Catholic Church, Herndon: Bishop Michael F. Burbidge, Diocese of Arlington: "It is with great sadness that I announce that as of today, I am suspending the public celebration of all Masses in the Diocese of Arlington. Via video message March 16, 2020, View Mass live stream at https://www.nationalshrine.org/mass/ Watch the daily Mass from EWTN https://www.ewtn.com/tv/watch-live/united-states
Kerrie B. Wilson, CEO of Cornerstones, Reston: "For 50 years, Cornerstones has worked to address the effects of 'chronic disaster' – the cumulative impact that being without a home, food, or struggling to survive day-to-day has on your physical and mental health. Since 1970, we have focused on trauma reduction, providing our most vulnerable neighbors with valuable resources for building long-term health and stability, and focusing our expertise on 'upstream solutions' to prevent the horrible epidemic of homelessness and poverty.
Cornerstones joins our grateful community in saluting all who are working to protect our health and safety during this unprecedented crisis, including the many business owners striving to keep our economy going and people in their jobs. I am so profoundly grateful to my colleagues at Cornerstones who are here every day and through the night to help local families, children, and individuals in need. Together with our corporate partners, donors, volunteers, and community advocates, we are keeping Cornerstones' safety net strong as we prepare for the long haul.
The area's most vulnerable neighbors need help as Cornerstones experiences a shortage of items essential for keeping the Embry Rucker shelter clean and safe. View Amazon Wishlist https://www.amazon.com/hz/wishlist/ls/1U74PKB8E640W?ref_=wl_share
Chris & Kathryn Adams, Owners of Adams-Green Funeral Home, Herndon: "In order to protect the health of the families we serve as well as our staff, we will be following Federal and Commonwealth directives to limit the size of groups present for services to approximately 10 people or less. We will continue to offer Private Family Services in our chapel. We also understand that at a time of loss, extended family and friends want and need to grieve with you, so, for this reason, we will now be able to live stream funeral and memorial services held in our chapel to the public in real-time...For the facility itself, we have increased our cleaning and disinfection practices focusing extra attention on high traffic/touch areas."
(Posted on the funeral home's website page).