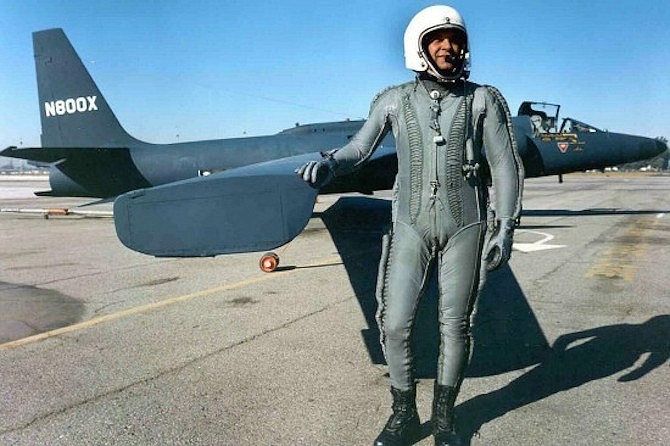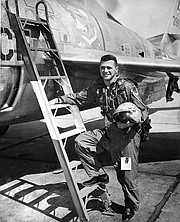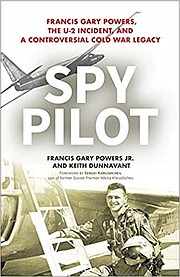 It was the height of the Cold War. A new surface-to-air missile had been developed by the Soviet Union and on May 1, 1960, one locked onto a U-2 spy plane flown by 30-year-old pilot Francis Gary Powers. What happened next has been the subject of rumor and misinformation for 60 years.
"There will continue to be fallacies and conspiracy theories associated with my father and the U-2 Incident," said Gary Powers Jr. in a virtual presentation to the Alexandria Rotary Club on April 28.
"Fortunately, because of Freedom of Information Act requests and the declassification of documents, the misinformation surrounding my father's involvement has been put to rest. The official record of my father is that of a hero to our country, which my family knew all along."
Powers Sr. had been quietly soaring through the atmosphere at the edge of space on a CIA reconnaissance mission when he was shot down over Sverdlovsk, now present-day Yekaterinburg, Russia. His capture, imprisonment and eventual release became the center of an international diplomatic crisis, most recently depicted in the Steven Spielberg movie "Bridge of Spies."
"Many saw my father as a traitor," said Powers Jr., who served as a technical advisor on the film. "But the film helped set the record straight – that my father acted honorably. He was at his assigned altitude of 70,500 feet when he was shot down and upon capture, followed orders. He did not divulge classified information to the Soviets and refused to denounce the United States of America."
Powers Jr., founder of the Cold War Museum in Vint Hill, Va., is the author of several books on his father, including the recently released "Spy Pilot." The forward of the book is provided by Sergei Khrushchev, son of former Soviet Union President Nikita Khrushchev, who charged Powers Sr. with espionage. Through many years of research, the two sons became, and to this day, remain friends.
Said Sergei Khrushchev: "I have watched Francis Gary Powers Jr. work tirelessly to honor and preserve the memory of his father, an ordinary American who was caught up in extraordinary circumstances. I, too, have made great efforts to honor and preserve the legacy of my father."
Following the release of Powers Sr. from captivity, he returned to the United States and lived for a time in Alexandria during his CIA debriefing sessions. A Senate inquiry exonerated him of divulging any significant information to the Soviets.
Still, it was an uphill battle for Powers Jr. to secure the military recognition he felt his father deserved.
"Because this was a CIA mission, the Air Force initially denied my father any military honors," said Powers Jr., who spent years writing letters and advocating on behalf of the Powers family. "But newly unclassified documentation showed that this was a joint USAF/CIA operation so in 2000, on the 40th anniversary of the U-2 incident, he was posthumously awarded the Prisoner of War Medal, Distinguished Flying Cross and National Defense Service Medal."
In 2012, Powers Sr. was posthumously awarded the United States Air Force Silver Star for "gallantry in action against an enemy of the United States."
"It's been a long journey," said Powers Jr., who was 12 years old when his father died in a helicopter crash in California in 1977. "It really wasn't until after he died that I realized the significance of what he went through. Up until that time I thought all kids had fathers who were shot down and exchanged for a Soviet spy. I didn't appreciate then what I do now – that my father was truly an American hero."