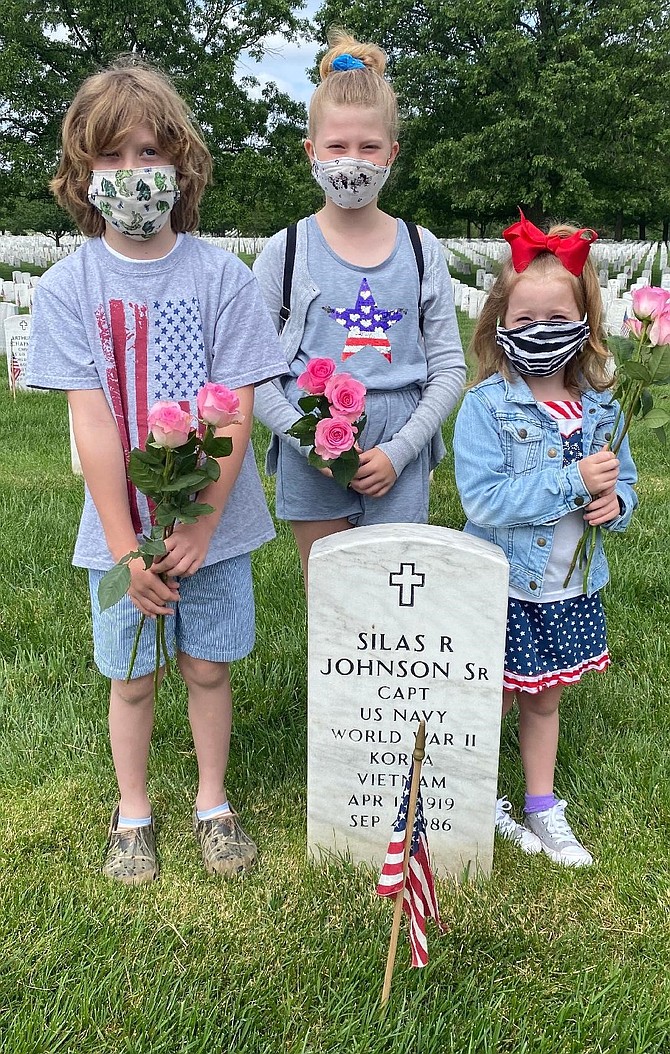 Masks were worn. Distances were kept. At Arlington National Cemetery, only those with family passes were allowed to enter the hallowed grounds May 25 to observe Memorial Day and pay tribute to fallen veterans.
President Donald Trump and First Lady Melania Trump, joined by vice president Mike Pence and his wife Karen, paid tribute to the fallen in a brief ceremony at the Tomb of the Unknowns that was closed to the public.
The COVID-19 pandemic has altered many of the solemn daily rituals at the nation's most famous veteran's cemetery. Visitors are no longer allowed at the Tomb of the Unknowns while those that execute with precision the changing of the guard wear masks as they prepare for their shift and sanitize their quarters.
Daily funerals continue with only 10 family members or friends allowed graveside. As few troops as possible participate in the ceremony and members of the Army's Third Infantry Regiment, known as the "Old Guard" that carries out funerals at Arlington, remain masked throughout.
To avoid physical contact, flags that cover a casket are no longer handed to the next of kin but placed on a table next to the grave. The ceremonial rifle platoon dons masks as they fire off their salute. The participation of the Army's elite Caisson platoon, which operates the horse-drawn wagons that carry the caskets of those killed on the battlefield as well as elderly veterans, was halted in mid-March.
The cemetery remains closed to the public until further notice.