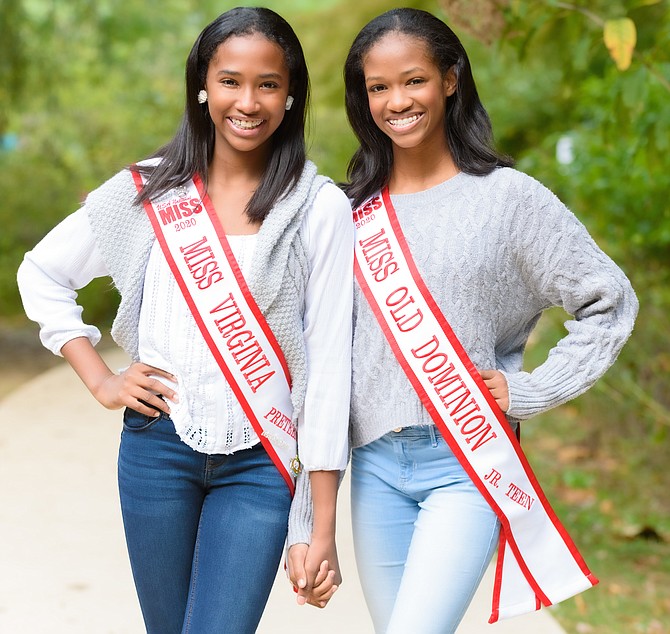 These days, pageant competition is about so much more than ball gowns and pretty faces. Contestants compete for big money and are judged as much on the quality of their community service efforts as on their poise, presentation skills, and ability to positively influence others. It's rare to find two impressive young women in the same family both competing in national pageants while also having the time to give back to their local communities, produce a weekly podcast, in addition to balancing school and extracurricular activities. Two local sisters, Victoria and Jillian Felder — who've competed in pageants since they were little girls — plan to compete in the USA National Miss (UNM) pageant this November for national titles. The pageant awards more than $100,000 in scholarships and gifts to each of its winners. The Felders offer an impressive example of how pageantry encourages girls to combine their brains and beauty with a passion for community service.
Victoria Felder, 15, the 2020 USA National Miss Old Dominion Jr. Teen and a sophomore at Chantilly High School, is most concerned about food insecurities and its effect on underserved and homeless kids. Her "Victorious Vision" project aims to address this problem. "Our goal is to give hope to those with hunger and homelessness, and increase awareness on this critical issue affecting children," she says. With a goal of holding five food drive initiatives in 2020, she's already delivered several hundred meals to families, including coordinating food drives across several cities with Grace Covenant Church and their Mobile Hope program.
Not to be overshadowed by her big sister, Jillian, 12, the 2020 USA National Miss Virginia Preteen who fundraises for children's hospitals and delivers care packages to kids living with cancer and other serious illnesses. The Rocky Run Middle School eighth grader has delivered nearly 3,000 care packages around the Mid-Atlantic region and Texas, some of which through a partnership with her church, and has raised funds and sewn "cozy caps" for youth cancer patients undergoing chemotherapy with a local foundation, the Educational and Charitable Foundation.
While promoting their own personal platforms, Victoria and Jillian persuaded the CEO of SheEO Academy, a company that inspires girls to pursue entrepreneurship, to become a national pageant sponsor for UNM, adding an integration of the Crown C.A.R.E.S which is UNM's.