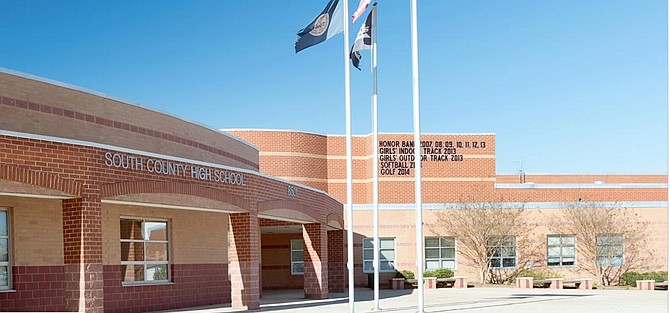 A student at South County High School in Lorton has reported testing positive for COVID-19, according to a bulletin sent by Fairfax County Public Schools on Monday, Nov. 9. South County High School Principal Gary Morris made the online announcement in a letter to families in cooperation with the Fairfax County Health Department. Morris said the Health Department would initiate contact tracing and work to identify this individual's close contacts and give appropriate public health guidance.
On Tuesday, Nov. 10, Kathleen Thomas, a spokesperson for Fairfax County Public Schools, clarified the case. "The student was not participating in in-person instruction," she said. Thomas added that they have their COVID dashboard with data available at https://www.fcps.edu/return-school/fcps-confirmed-covid-19-case-reporting. Updated Nov. 10, the Virginia Department of Health Dashboard reported Fairfax County showed no COVID outbreaks in an educational setting.
In his letter, Principal Morris said, "Any student or staff member identified as part of the impacted cohort will receive notification if it is necessary to temporarily transition to distance learning or teleworking until contact investigation and tracing is completed." If families did not receive a Health Department call, Morris said they were not considered exposed. If the Health Department did advise additional action, FCPS would provide further communication.
FCPS began the 2020-21 school year with virtual learning for all students. On Oct. 5, small cohorts of select students started returning to school for in-person instruction. In his Oct. 23 online Message from the Superintendent to parents and FCPS Staff, Scott Brabrand said, "We have had no incidents to cause concern." The division continues to open in-person instruction to additional students whose families chose that instruction model.