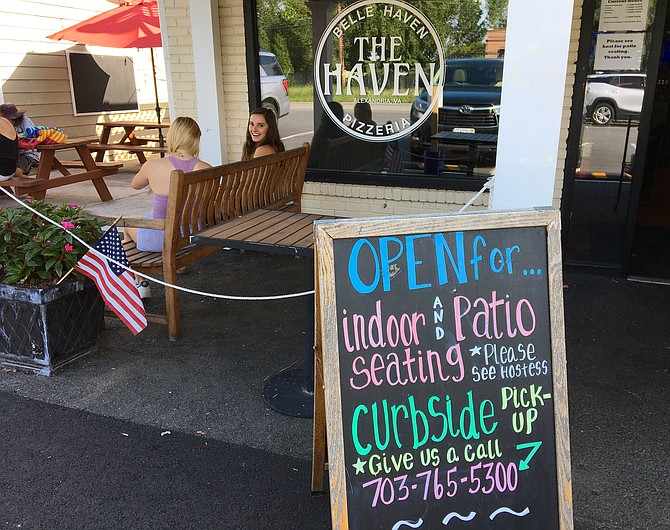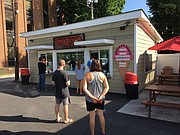 Belle Haven Pizzeria & Custard Shack is a locally owned restaurant dedicated to using the freshest, local ingredients and providing outstanding service. The Haven features a chef-created menu with food sure to please all ages and tastes.
While pizza is a mainstay of the restaurant, there is also a selection of sandwiches and burgers including lamb and vegetarian options. The kids may eat pizza and adults can enjoy a steak, salmon, the catch of the day or homemade pasta.
The Haven's 1,000 square foot garden provides more than 60 percent of the salad mixes and the savory, smoked meats are smoked in house. The delicious sauces used on the menu are all made from scratch. The cheeses are preservative free. The staff is happy to accommodate any allergies or dietary preferences, such as gluten-free or vegetarian options.
Why do local customers return to The Haven? For starters, the food is delicious, then they appreciate the friendly service. With the large TVs it's a great place to watch your favorite game with friends.
Even before the Covid-19 pandemic, the outdoor patio has been a popular place to eat. The patio provides distanced seating for 50 with the garden providing a natural backdrop. When the weather gets cold, heaters and temporary dividers keep the patio cozy.
At the Custard Shack you will find a variety of homemade frozen custards, sorbets and milkshakes along with some pet friendly frozen treats. The creamy vanilla and rich chocolate frozen custard is made in the shop daily. The flavor of the day can be found on the website, https://www.custardshack.com/.
The Haven dining room is open with tables spaced for distance. Customers may order online at http://www.bellehavenpizzeria.com/ or call 703-765-5300 to place an order over the phone. Then, just drive to the restaurant, call them and they will bring the food to your car.
When you or your family are looking for a spot to sit and enjoy some amazing burgers, handmade pizzas, freshly picked salads, the best wings you can find, and customer service that will bring you back time and time again, 1401 Belle Haven Road is where you want to be.
The Haven is the "Restaurant of the Week" from Mount Vernon Lee Chamber of Commerce. Restaurants are an industry deeply affected by the Covid-19 pandemic. Support local restaurants and help retain the variety of wonderful eateries in our community.
Belle Haven Pizzeria & Custard Shack
1401 Belle Haven Road, Alexandria, VA 22307
http://www.bellehavenpizzeria.com/
HOURS OF OPERATION: Sunday – Thursday 11:30 a.m. to 9 p.m.
Friday and Saturday 11:30 a.m. to 10 p.m