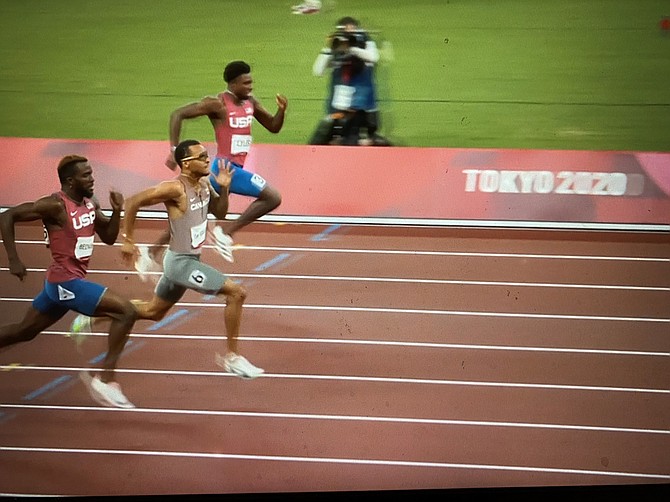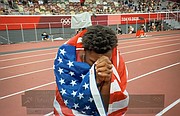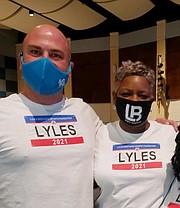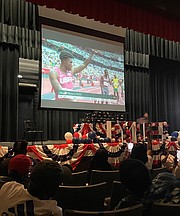 Alexandria's Noah Lyles, one of the most talked about athletes leading up to the Tokyo Olympic Games, left the world's biggest athletic stage with a bronze medal in the men's 200-meter final Aug. 4 at the Olympic Stadium in Tokyo.
"I've dreamed of being on this track for five long years," Lyles said after his semifinal heat Aug. 3.
Canada's Andre de Grasse took home the men's gold medal with a personal best 19.62 seconds. Lyles' USA teammate Kenneth Bednarek took silver in 19.68, also a personal best, with Lyles finishing in 19.74.
Lyles was seen as a contender for 200-meter gold following Usain Bolt's retirement in 2017. Bolt's world record in the 200 meter was set in 2009 at 19.19 seconds. Lyles missed a spot on the 2016 Olympic team by six-hundredths of a second.
Before coming to the Olympics, Lyles won two world championship gold medals in 2016 for the 200m and 4x100m. He most recently won two world championship gold medals for the 200m and 4x100m relay in 2019. His fastest time in the 200m was 19.50 seconds in 2019, making him the fourth-fastest man in the world in the 200m.
Lyles was a high school standout at what was then T.C. Williams High School, where he graduated in 2016. His younger brother Josephus, also a professional sprinter, joined their mother Keisha Cain Bishop at Alexandria City High School Aug. 2 where the Lyles Brothers Sports Foundation sponsored a watch party to cheer on Lyles during his qualifying 200m heat.
Lyles still has a chance for a gold medal Aug. 6 when he is expected to run in the men's 4x100m final.