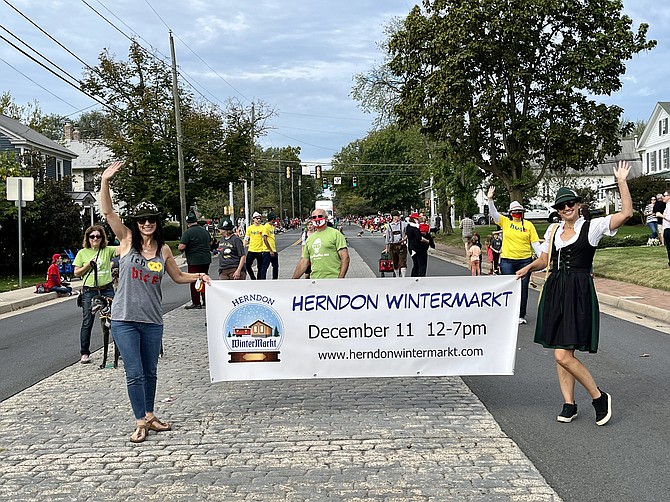 Herndon reintroduces its European-styled Holiday Market on Saturday, Dec. 11 with big festive changes. The Town of Herndon has a very special charm as a small historic farming community – especially during the holiday season. In 2019, it added a new holiday tradition, a quaint European-styled "WinterMarkt" right in the heart of town.
In its inaugural year, despite cold rain and mud, over 7,400 visitors came to the 8-hour event. The team held a virtual market in 2020 during the COVID hiatus to keep the spirit alive. 
This year the Herndon Chamber of Commerce, joined by Platinum sponsor Northwest Federal Credit Union, Gold Sponsor Lidl, and other sponsors and volunteer organizers, have brought back the in-person event with several improvements to re-engage everyone on Dec. 11 from noon – 7 p.m. 
This year's WinterMarkt will be held near the Herndon Municipal Center at 777 Lynn Street, with the steps as the focal stage. WinterMarkt will kick off with Herndon Mayor Sheila Olem and Head of Public Diplomacy of the German Embassy, Veronika Beutin.
"We are thankful that circumstances allow this beloved German Christmas tradition to take place once again in 2021, spreading cheer in a festive atmosphere and bringing family and friends together," said Beutin. "This WinterMarkt will feel so much like home to me, and I look forward to meeting you all there." 
A full entertainment schedule of German music and dancing will take that stage throughout the day, along with high school and college performers and local acting and singing troupes. There will be over 35 artisans from near and far to provide for every appetite, gift idea, and budget.
Andy Gallagher, local craftsman, and vendor said, "It was the best show I have ever done in terms of both sales and atmosphere." 
In addition to the expected German beers, culinary delights will also abound with waffles, stollen, glühwein (warm mulled wine), delicious Swiss raclette, smothered poutines, and popular grilled German sausages.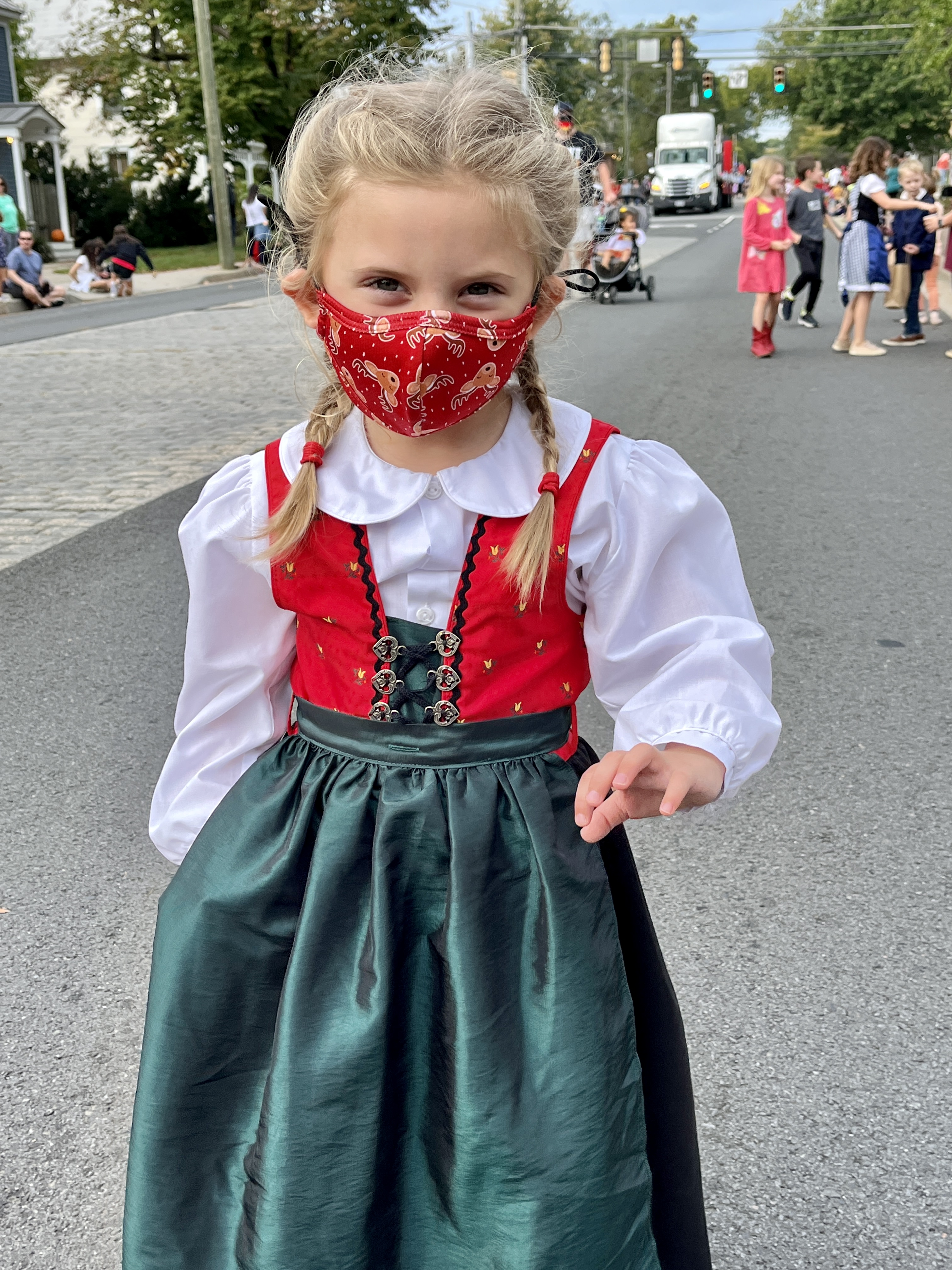 Santa Claus and Saint Nicklaus, joined by a life-size Nutcracker soldier, will roam the market throughout the day for pictures with children and will make a visit to the new Kinder Korner near the iconic Herndon caboose, where local authors will be reading children's holiday books. Stop by the new Herndon Community Television area to leave a video message of holiday wishes to be televised throughout the season.
"I love that we provide a community feel for the entire family," said volunteer Marketing and PR Chair Keven LeBlanc. The integrated artisan, food, and entertainment with the inherent European stylings and small-town feel will provide a creative and delightful Christmas anticipation for all members of the family and visitors. 
There is no cost to attend WinterMarkt, although food, beverages, and crafts are available for purchase. 
Visit Herndon WinterMarkt Facebook https://www.facebook.com/HerndonWinterMarkt and website at https://herndonwintermarkt.com/ for more information. Fröhliche Weihnachten.