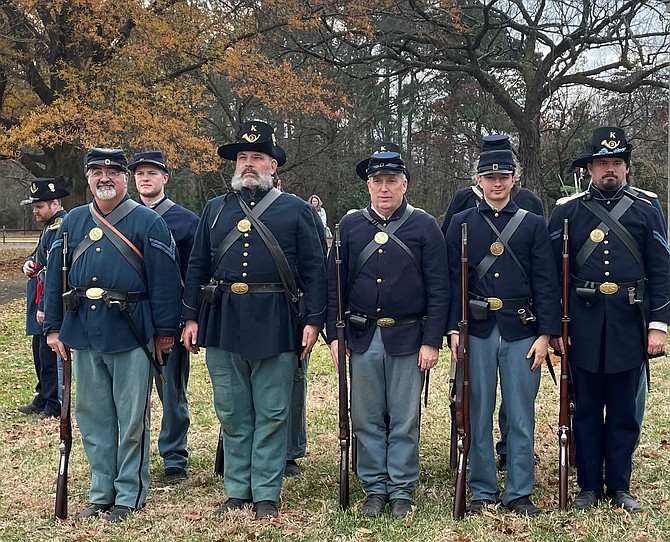 Reenactors and a patriotic-clad Union Santa Claus greeted visitors to Fort Ward as part of the annual Civil War Christmas in Camp program Dec. 11 at Fort Ward Museum.
"We are here portraying the Union regular army as it was during the Civil War encamped here at Fort Ward around Christmas time," said reenactor David Welker. "A few were infantry in the Washington area between the campaigns."
The event featured period decorations, soldier-led tours of the fort and reenactors in a winter camp setting.
"Women were here as visitors," added reenactor Kelly Dipippa. "With the army this close, if it was someone you haven't seen in months or years of course you would take the opportunity to come say hello and spend some time with each other."
A highlight of the event was a Civil War-era Union Santa Claus, based on an 1863 cover of Harper's Weekly by artist Thomas Nast. 
Reenactors interpreted army life in winter camps and celebrated by opening Christmas boxes from home, singing carols of the period around a campfire and preparing holiday meals. 
"We are the same regiment that guards the Tomb of the Unknowns today," said Welker in portraying a member of the 3rd U.S. Regular Infantry Company K. "We portray the regiment as it was during the American Civil War."
Fort Ward is the best preserved of the Union forts in the extensive system known as the Defenses of Washington. The Museum offers exhibits and public programs throughout the year. www.alexandriava.gov/FortWard.