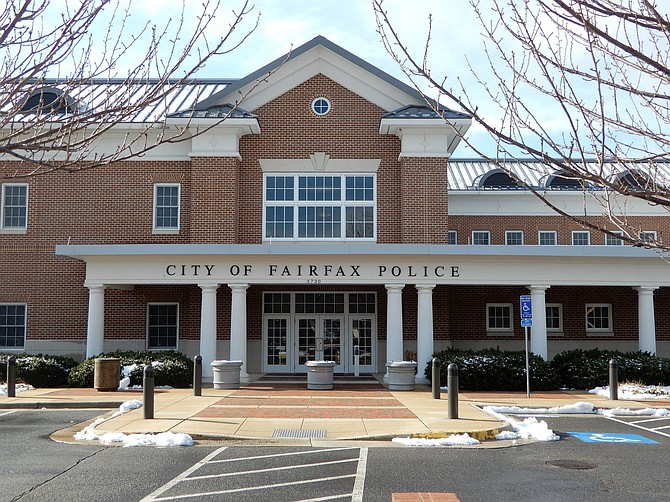 Besides working on the upcoming FY 22 budget, Fairfax City Manager Rob Stalzer and his staff have also been preparing the City's draft FY 22-26 Capital Improvement Program (CIP). And during the Jan. 12 Fairfax City Council meeting, Stalzer presented the proposed CIP so he could receive the members' feedback.
Before then, the City Planning Commission sent a letter with its own CIP recommendations, and Councilmember Janice Miller brought it up. She said the Commissioners had suggested feasibility studies be done for certain school projects, but they weren't included in the proposed CIP.
At a joint, City Council/Planning Commission meeting in November, Miller said, "We're running out of flexible learning spaces in our elementary schools. New families with elementary-aged children are moving to the City. So we'll need more classroom space, including for between 200-240 youngsters in universal preschool – which means 20-24 additional classrooms."
She said she was "concerned that one of our essential, core services to the citizens isn't being looked at. Our elementary schools are 20 years old, and we need a work session with the School Board and Planning Department, in the spring, so we can get a better idea of enrollment trends."
Agreeing, Councilmember Sang Yi said, "This is the time for us to really prioritize schools. The [development] projects we've approved will bring more school-aged children; and with social distancing, schools need more space."
AT THE JANUARY MEETING, Stalzer explained that he'd already spoken with Fairfax Schools Superintendent Phyllis Pajardo about the school system's needs. "All four of our school buildings have work that needs to be done," he said. "For example, both the high-school and middle-school roofs need some significant work – which would cost $14 million. So I suggested putting money in the School Board's CIP, to do the work over two or more years, for all four buildings."
Miller also said that she and Councilmember Tom Ross had recently toured the City Police Station and spoken with Chief Erin Schaible, Deputy Chief Daniel Grimm and Officer Jeffrey Morrison. As a result, said Miller, they learned about two, critical needs of the station:
An enclosure to protect specialized equipment, such as the SWAT Team van; and
Changing rooms and lockers for men and women, because there's currently a "huge disparity" between the facilities provided for male officers vs. those available for female officers.
In addition, said Ross, "The dispatch center on the first floor is very crowded and [potentially] vulnerable to outsiders coming in."
"Another item I believe we absolutely need to move on is the Property Yard," said Miller. "It's important for all the things carried out by Public Works. And I'd also like to know what's been completed on the past CIP and what's still on our to-do list."
Stalzer replied that the City had to cut back $1 million from the current CIP, because of the pandemic. But because of favorable interest rates, he'd encouraged Fairfax Mayor David Meyer and the Council to go ahead with borrowing and "We're moving forward with the projects we've identified."
Meyer said he, too, took the police-station tour. Noting that it was planned in 2002-03 and opened in 2006, he said, "A lot of things have changed [since then]. There are 61 lockers for men and 14-15 for women, and there are 19 women on the force."
Besides that, said Meyer, "Cyber forensics and using computer technology and IT to solve crimes is so important today. But the space for it there is a room designed for storage and is unacceptable and way too small. So we need a comprehensive plan on how we can improve that building's operations and security – perhaps, by building onto the back where there's room to do so."
The proposed FY 22-26 CIP earmarks money for feasibility studies for needed projects. For FY 22, there's $100,000 for the Property Yard, $107,000 for Police Headquarters, and $50,000 for the Police Vehicle Garage.
"All the public works projects happen out of the Property Yard – a significant portion of which is in a floodplain," explained Meyer. "Our workers have had to scrape mud off the building's floor because of heavy rains and flooding – and that is unacceptable."
Meyer also stressed that the City Museum needs an expansion, as well. It opened on July 4, 1992 – more than 28 years ago. "We're currently storing historic artifacts donated by many residents in two storage facilities because we don't have the room [in the museum] to display them," he said. "And it doesn't meet national, historic, accreditation standards, so it can't receive traveling exhibits."
"The building is in dire need of a loading dock, a storage elevator and more space," continued Meyer. "So in the next few years, this building's capital needs should be addressed, as well." Meanwhile, the proposed FY 22-26 CIP contains $50,000 in FY 23 for a feasibility study for expansion of the museum.
Other projects included in the draft CIP are a feasibility study for Fire Station 3 on University Drive and the Old Town Hall rehabilitation. "Fire Station 3 and its land are owned by its volunteers," said Stalzer. "And this building is older than the one on Fairfax Boulevard that was demolished. We should see if this is the best location for Station 3 or if this land could better be used for some other purpose."
REGARDING OLD TOWN HALL, he said, "It took us all by surprise when one of its four columns fell down in the middle of the night. But it signaled that there's something wrong with the building and we've got to take a look at it. We estimate $950,000 to repair it, and $50,000 for a Request for Proposals for an architectural-engineering firm to assess what needs to be done to get the building structurally sound."
Yi noted that a Stormwater Fund increase equal to 3 cents on the City's tax rate is being proposed. So, he asked Stalzer, "If we don't get enough revenue, we couldn't do the stormwater projects?"
"Yes," answered Stalzer. "Or we'd have to take the money from somewhere else." Yi then told him he wants to receive a list of the stormwater-management projects and their priorities.
Public Works Director David Summers said these projects fall into three categories – compliance requirements, maintenance and improvements. To clarity further, Chief Financial Officer Dave Hodgkins explained that, "In FY 22, we're projecting a shortfall of $1,650,000 to do all the stormwater projects we want to do."
Councilman Joe Harmon said that, in the Planning Commission's letter, "Under educational needs, it has $1.4 million in capital improvements, but very little is directed to the elementary schools. I'd like us to make sure they have what they need." Meyer added that it would be helpful if the School Board could come back to the Council to discuss those needs.
Ross said he, too, would like such a meeting to happen. He also noted that he wants to visit Fairfax's Property Yard, plus other places within the City, "to learn, firsthand, what they need."
Stalzer said he believes a joint, City Council/School Board work session is scheduled for March. Summing up, Meyer said, "I think all the items in the CIP belong there and are all worthy of consideration. And I appreciate hearing all your different points of view."