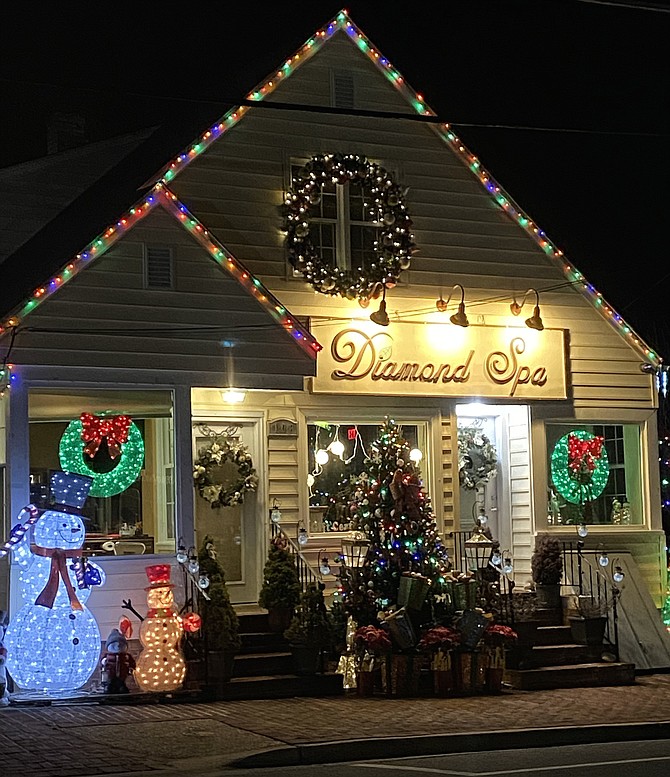 December 2020 held the darkest days yet during the pandemic but also lights of hope. COVID-19 case counts climbed, and the economic undertow of the worst health emergency in a century pulled small businesses down. Days stumbled onto the threshold of 2021 with Senate Republicans blocking a final request to get the chamber to take up the House-passed bill to increase the $600 stimulus checks to Americans to $2,000.
Good news came in the vials of hope offered by the Pfizer-BioNTech COVID-19 Vaccine and the Moderna COVID-19 Vaccine. Todd McGovern, a spokesperson for Reston Hospital Center, said, "We started vaccinating doctors, nurses and care team members on Wednesday, Dec. 16." Inova Fairfax Hospital also received their initial distribution of the COVID-19 vaccine and began their immunization of frontline team members providing care and support to patients. According to its website, "Inova will be a core site for public administration of the COVID-19 vaccine when it is available to the local community."
LIFE across the state and in the local region continued under additional restrictions announced by Gov. Northam and implemented Dec. 14. In Reston Town Center, masked skaters moved over the ice gracefully and not so gracefully under a canopy of twinkling lights. The holidays came and went.
On Dec. 30, the Virginia Department of Health held a Tele-Press Conference on Virginia's Vaccine Rollout and Response Efforts. Christy Gray, VDH's Director of the Division of Immunization, said a successful vaccine rollout across the Commonwealth was critical to flattening the curve and stopping the spread of COVID-19. "As of this morning, Dec. 30, Virginia has received approximately 285,000 vaccine doses from two manufacturers. And has administered 54,295 doses to people in the Commonwealth… Eighteen Virginia hospitals received the initial shipment of the Pfizer vaccine the week of Dec. 18 and began dispersing those shipments of 72,125 doses to our front line healthcare workers… I also wanted to update you on our vaccine dashboard that went live last week. There are two tabs. One is a vaccine summary, and one is a vaccine demographic. This new information will keep the public informed about the number of COVID-19 vaccines distributed and administered in Virginia," Gray said.
THE WEEKEND after New Year's, homes in McLean, Great Falls, Vienna, Reston, Herndon, and beyond appeared to have kept their holiday lights up. "We want healthcare heroes…to see the support and gratitude from our communities and our colleagues. As they drive to or from their shift, the holiday lights will express support," stated a media advisory provided by Todd McGovern at Reston Hospital Center. According to the release, people can get involved by delaying taking down holiday lights until Jan. 31, spreading the message, sharing photos on social media with the hashtag #LightsUp4Heroes and a tag to their local healthcare facility; and if one knows a healthcare worker personally, thank them for their work.
Bill Canis, a long time resident of Great Falls, said, "We will be keeping some of our outdoor holiday lights up in January to salute the first responders and health care workers who are making a big difference in so many lives during this pandemic. I hope my friends and neighbors in Great Falls might do the same."

Sheila Olem, Mayor of the Town of Herndon, said she supported the effort. "I think it is something the Community can support. I already posted this on my Facebook page about a week ago. The town does not require us to take our lights down by a certain date (or put them up.) Some HOAs do have strict rules about lights." Olem said.
Mayor Linda J. Colbert, Town of Vienna, said "Thank you to all the local healthcare workers who are in the hearts and minds of residents of Vienna. I will encourage the Town of Vienna and all residents to support Lights Up for Healthcare Heroes and keep our holiday lights on through January 2021. It will be our small part in showing our love and giving hope to healthcare workers and caregivers during this time."