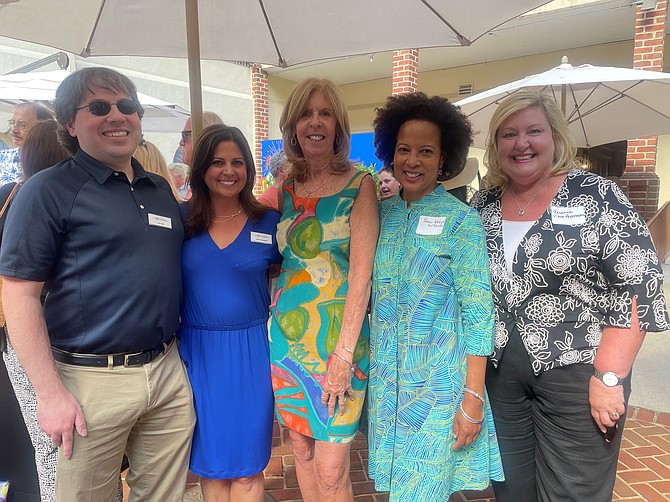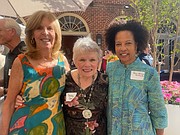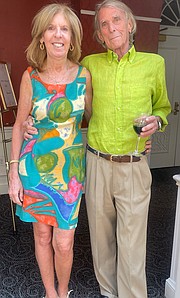 For decades, Lorraine Lloyd has been a fixture in the City of Alexandria. Whether walking her dogs or enjoying the many restaurants and boutiques the city has to offer, the Old Town resident has seen the city grow from a sleepy small town into an international tourist destination. And for 20 years, Lloyd herself played a part in that transformation.
As the Senior Vice President of Meetings and International Marketing for Visit Alexandria, Lloyd helped implement and grow the city's robust tourism industry, which brought in a record setting $859 million in 2019. Lloyd announced her retirement earlier this year and was celebrated June 23 by co-workers and friends at The Alexandrian Hotel.
"This is a bittersweet decision," said Lloyd, who officially stepped down June 30. "I love the people and love my team, but after 20 years it is time to move on to the next chapter."
Among her many successes, Lloyd founded the city's signature Holiday Boat Parade of Lights on the Potomac River and the Doggie Happy Hours that originated at what was then the Old Town Holiday Inn and continues today at The Alexandrian Hotel.
"I guess you could say that Doggie Happy Hours are my claim to fame," Lloyd said with a laugh.
City Manager Mark Jinks, Hotel Indigo general manager Kate Ellis and Visit Alexandria CEO Patricia Washington expressed their gratitude to Lloyd and spoke of her contributions to the city.
"Lorraine has been part of the heart and soul of Visit Alexandria," Washington said. "For 20 years she has been instrumental in the growth and success of our organization."
Washington noted Lloyd's hard work and dedication, particularly during the COVID-19 pandemic.
"In the year before COVID, Lorraine led the sales team to a record year where leads were up 36 percent," Washington said. "Even COVID could not stop her as she led the team to launch virtual platforms and tools to use when in-person site visits and meetings were not possible. When restrictions eased, the team was ready to hit the ground running with a well thought out recovery strategy that is bearing fruit today."
Lloyd also conceived The Leadership Collection, which joined three Alexandria-based national leadership programs – the McChrystal Group, Mount Vernon Estates and Building Momentum – under one brand to position Alexandria as a destination for executive leadership meetings and team building programs.
"Lorraine has never stopped learning, adapting and embracing new ideas," Washington added. "Through technology and positioning strategies, she collaborated with team members and our stakeholders to enlist every idea and every asset to generate high-yield meetings and international tourism business for our city."
Lloyd and her husband Richard are avid boaters and will celebrate 27 years of marriage in August. Lloyd served three years as Commodore of the Old Dominion Boat Club and organized its year-long 125th anniversary celebration in 2005.
"I'm totally humbled by everyone's support," Lloyd said of the retirement celebration. "We've done some good things for the city, but it's time for Richard and I to hopefully do some long range boating in Florida and the Bahamas."