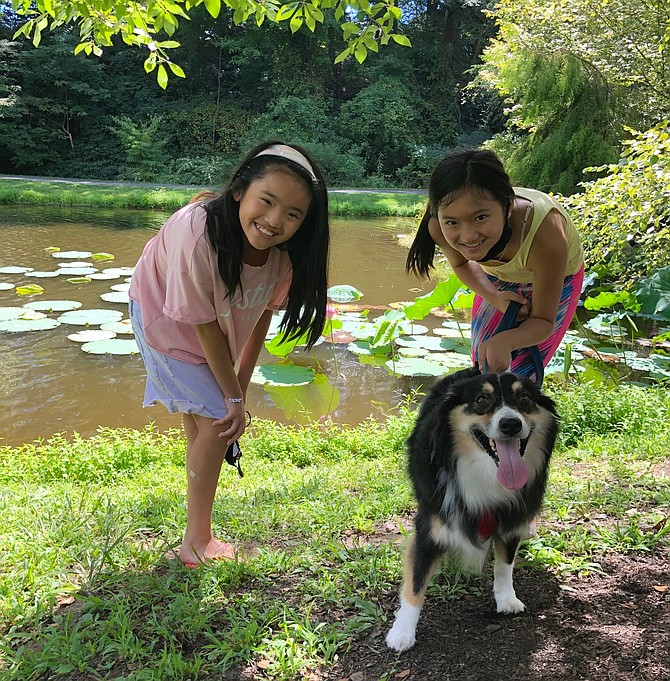 Elaine Lin Wang of Great Falls shared a photo of Dexter and her two daughters:
"Dexter is a seven-year-old Australian Shepherd, and in the picture with him are Julia and Jenna from Great Falls. They were visiting a park together.
Dexter is our very first dog as a family, and my first dog ever. Dexter came to us from a dear friend right before the pandemic in 2020. We were so lucky to have Dexter, especially during the beginning of the pandemic. He kept Julia and Jenna entertained, and definitely kept my husband and me sane through the past 18 months.
I used to be terrified of dogs growing up. But Dexter was the first dog that I wasn't scared of. For some reason, I was able to be close to him physically. I used to run away from dogs due to fear. We bonded immediately when we met. I never knew that I could love a dog so much! I used to wonder why people love their dogs or pets so much, and now I know why!"