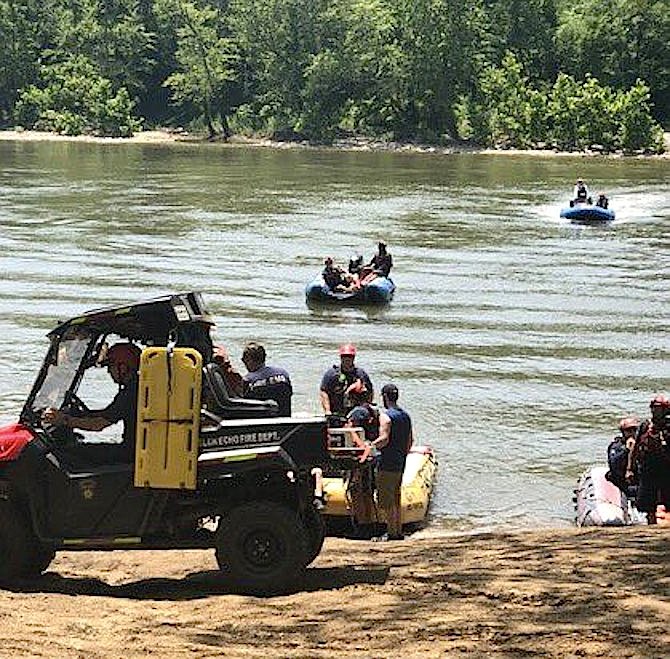 On Sunday, with the "feels-like" temperature a roasting 96 degrees, a hiker on Billy Goat Trail A was injured in a fall.
Montgomery County Fire and Rescue swift water rescue boats, and utility vehicles responded. The crew were able to reach the patient, and the hiker was transported via boat/water.
After departing the boat, a UTV transferred the patient from the staging area (River's edge) to the awaiting EMS Unit in the upper parking lot.
A reply on Twitter said: "Thank you to all of the Emergency crews who rescued me today. I'm an experienced hiker and have done this trail 100s of times. All it took was one wrong step to break my ankle. I appreciate all that you do."