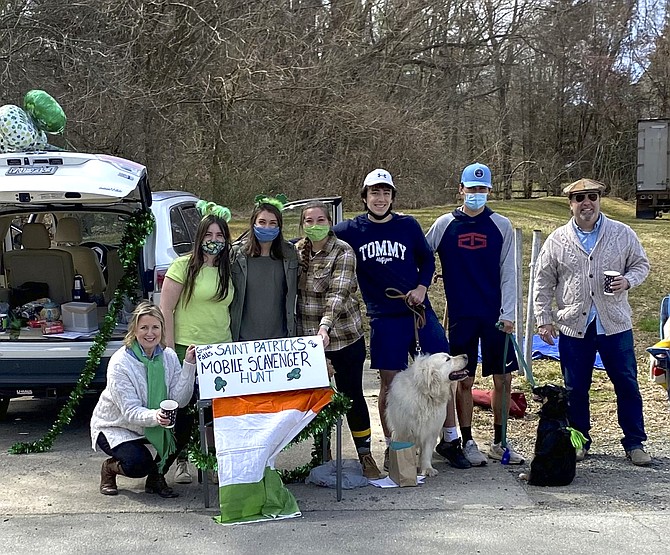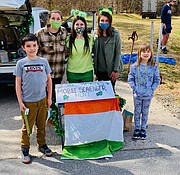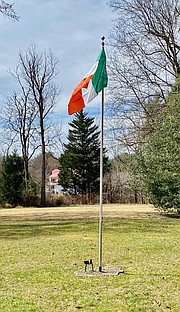 St. Patrick's Day 2021 would be a special holiday for Great Falls resident Niamh DiOrio. This year, the Dublin, Ireland native planned a celebration by bringing a little bit of Irish culture and history to the Great Falls community.
About a month ago, DiOrio began planning a St. Patrick's Mobile Scavenger Hunt. "This year was about getting the kids involved in a project that would also be a fun way to promote the Irish heritage and, perhaps, let them learn some of the history of Ireland," DiOrio said. "You know, we all come here from somewhere else, and it's important to celebrate your heritage and share your culture."
Participants in the Saturday morning Mobile Scavenger Hunt began at a starting point in the Great Falls Village Center's parking lot, near the community Christmas Tree. There, the children received a list of the "Shamrock" locations scattered around the Great Falls Community. Each "Shamrock" contained Irish facts that the participants collected before returning to the starting point. They were given a short quiz and were awarded prizes consisting of emerald green beaded necklaces and gold wrapped chocolates for their efforts.
DiOrio was pleased that one of the outcomes of this event was that the children were able to find out information about Ireland that they didn't know beforehand, and they were able to have fun while learning. Six residents hosted a "Shamrock" location, and more than a dozen children were involved in the game. Children and adults alike, learned from the shamrock clues that the population of Ireland is small when compared to Virginia, that there have been 23 U.S. Presidents who claimed Irish roots; and that St. Patrick, the Catholic Patron Saint of Ireland, reportedly lived to the age of 120.
DiOrio was inspired this year because this is the first year she will celebrate St. Patrick's Day as a new American Citizen. A resident of Great Falls since 2009, DiOrio said: "I'm not ready to lose my connection with Ireland, so why not bring it to Great Falls."