This week marks a year since Alexandria's Covid-19 lockdown rules went into effect, sparking a year of pivoting, changing and adapting. Curbside and to-go orders sailed off the charts while in-person ceased, then slowly returned in the new world order. While things are certainly not yet "normal" again – far from it – time continues to march on, and the city's eateries continue to contour to fit the times. From openings to renovations to expanded menus, here are a few notes from around the city this month.
Yunnan By Potomac to Reopen March 20
The city's only Yunnan-style noodle house will reopen Saturday after a three-month closure for renovations. While the inside space has gotten a facelift, the outdoor seating area – a hidden gem for al fresco dining in Old Town – will also be open for dining beginning this weekend, weather permitting. Bring some cold hard dollar bills – this soft reopening is cash-only. Not up for an in-person visit? Yunnan By Potomac will also continue offering takeout and delivery service. 814 N. Fairfax St.
Abyssinia Market and Café to Offer Lunch and Dinner
How about some injera to go with your cup of coffee? Abyssinia Market faithful, rejoice: Soon, a feast of Ethiopian food will make its way to the café. How soon? This weekend the shop will adjust its hours to stay open later, from 7 a.m. to 9 p.m., and will offer lunch and dinner. What's more: The café recently procured its license to serve beer and wine, so lift a glass to Abyssinia's expanded menu (and hours) … and then wash it down with a cup of joe. 720 Jefferson St.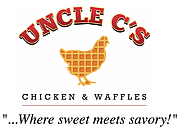 Uncle C's Chicken and Waffles Opens on Richmond Highway
Since its opening several weeks ago, Uncle C's Chicken and Waffles has taken Richmond Highway by storm. From a multitude of chicken and waffle selections to fried chicken with cornbread to a number of seafood choices, Uncle C's has you covered. Hankering for something sweet? Try the banana pudding, strawberry cheesecake or peach cobbler to cap off the meal. 6308 Richmond Highway.
Hope Nelson is the author of "Classic Restaurants of Alexandria" and owns the Kitchen Recessionista blog, located at www.kitchenrecessionista.com. Email her any time at hope@kitchenrecessionista.com.