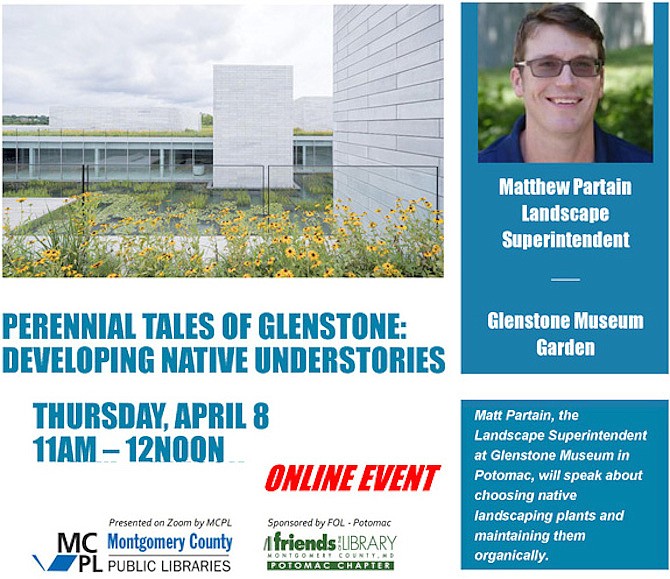 Glenstone Museum will reopen its indoor spaces in phases, beginning on April 8 with its presentation in the Gallery of a major international traveling exhibition of the works of Faith Ringgold. The Pavilions will reopen on May 6. These phased reopenings follow the full closure on Nov. 25, 2020, supporting community efforts to slow the spread of Covid-19.
The museum has been operating as an outdoor-only experience since March 4. Scheduled visits will continue to be required while the museum operates in a limited capacity. Visits can be scheduled on the website, https://www.glenstone.org/, and admission is always free. Visits for May and June will be released on April 1 at 10 a.m.
"As much as it meant to us to resume welcoming visitors to our open-air paths and installations of outdoor sculpture, we have longed to connect the public again with the full experience of art, architecture, and nature that we are known for," said Emily Wei Rales, director and co-founder of Glenstone. "We are grateful that we can soon begin a phased reopening of our indoor spaces, with due precautions in place in accordance with public health and government guidelines. We have been eager to resume our exhibition programming, which includes the extraordinary work of Faith Ringgold and exciting new installations in the Pavilions."
When it opens on April 8, the Gallery will host the first traveling exhibition that Glenstone has presented: Faith Ringgold, a monographic survey that will include more than 70 works by the artist. The exhibition was organized by the Serpentine in London in 2019 and was installed at the Bildmuseet in Umeå, Sweden, last August.
On May 6, visitors can once again visit the Pavilions, now featuring a large-scale hanging neon work by Glenn Ligon, Warm Broad Glow II, 2011, in the Passage. The Pavilions also includes three monumental chalkboard drawings by Tacita Dean installed just before the museum closed in November.
As when the indoor spaces reopened in summer 2020, the museum has added COVID-19 specific safety measures, including: Setting indoor capacity limits that meet Montgomery County guidelines; displaying mask and social distancing reminder signage throughout the site; installing hand sanitizing stations at each point of entry, bathroom, elevator, and outside of rooms; disabling water fountains; ncreasing bag size permitted in the art space (now limited to 14" x 14") to minimize use of lockers; closing indoor dining services and the Environmental Center.
About Glenstone
Glenstone, a museum of modern and contemporary art, is integrated into nearly 300 acres of gently rolling pasture and unspoiled woodland in Potomac, Montgomery County, Md. Established by the not-for-profit Glenstone Foundation, the museum opened in 2006 and provides a contemplative, intimate setting for experiencing iconic works of art and architecture within a natural environment. The museum includes its original building, the Gallery, as well as additional structures opened in its 2018 expansion: the Arrival Hall (LEED platinum), the Pavilions, and the Café (both LEED gold).
Glenstone is open Thursdays through Sundays, 10 a.m. to 5 p.m. Visitors are also invited to explore the grounds or participate in self-guided sculpture tours. Admission to Glenstone is free, but visits must be scheduled online at: https://www.glenstone.org/.
Glenstone Museum and Native Plants
Potomac Library online talk, April 8, 11 a.m.
Matt Partain, landscape superintendent of Glenstone Museum in Potomac, will give a talk on "Perennial Tales of Glenstone: Developing Native Understories." He will talk about choosing native landscaping plants and maintaining them organically.
See https://mcpl.libnet.info/event/4837506
Join in Zoom: https://zoom.us/j/95093430315
Or Dial In: 301 715 8592; Meeting ID: 950 9343 0315
Don't have a card right now? Try the newly improved Digital Library card https://mcpl.link/DigitalCard and you'll be ready to go in minutes.