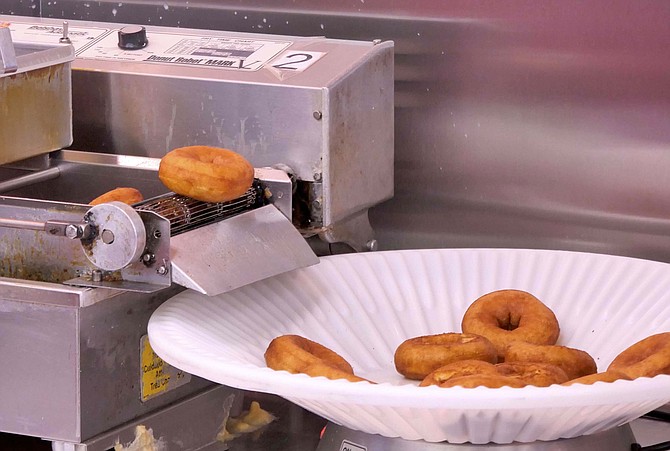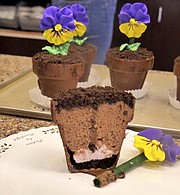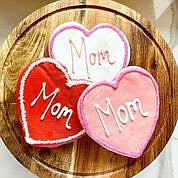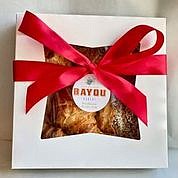 It's her special day. Mom may want to get dressed up and go out for brunch or she may want to just stay in bed. But of course that doesn't mean she doesn't expect a special breakfast that she doesn't have to make herself.
She may not love to share a bowl of your fruit loops, but scrambled eggs are easy for kids because you are supposed to break the eggs. And what kid doesn't love to whip them up around and around in the bowl? But what else to serve on her tray for that special surprise?
Bayou Bakery, Coffee Bar and Eatery on Courthouse Road offers a Breakfast in Bed bundle, which is a collection of petite croissants, savory scones and a mini-banana loaf, packaged in a custom box. You could supplement it with pepper jelly for an extra zip. Orders must be placed by cob Thursday, May 6. The best thing about this selection is that despite how hungry mom may be, there is plenty leftover for everyone including you.
Best Buns Bread Company in Shirlington offers Mom's Breakfast in Bed tray with chocolate, plain and almond croissants, orange and cherry scones with a heart-shaped cookie and raspberry jam. If you want to be nice to everyone, you could tuck in dad's favorite Katie's-No-Ham breakfast sandwich or your sister's favorite sticky bun. But even breakfast demands dessert on Mother's Day so a two-layer 5.5-inch chocolate personal heart cake with a special message will hit the spot.
Maybe mom is more of a donut lover. Duck Donuts on Harrison Street allows you to create an individualized donut with mom's favorite frosting, topping and drizzle. The donut falls into the vat of hot fat in front of your eyes. It can be topped with just about any flavor you can imagine including chocolate, strawberry, vanilla, lemon, blueberry and maple. Then on to the toppings: coconut, crunchy bacon, rainbow sprinkles, graham crackers and more. And finally some drizzle on the top if you choose. For Mother's Day, they feature a donut special vanilla with strawberry drizzle and chocolate icing with red, white, and blue sprinkles.
And you know that old saying about eating dessert first. Pastries by Randolph in Lee Heights Shopping Center has pastries and pastries and pastries and cookies and cakes and pastries. They have tulip sprinkle cookies, signature cakes such as the marble mousse ribbon, a variety of French pastries such as the pavlova, blueberry almond dacquoise, chocolate Bavarian, cream puff swan and opera with a bit of gold leaf. And if your mother is a gardener, you can pick up a completely edible flower pot with the milk chocolate pot filled with a layer of strawberry mousse, chocolate mousse, covered in Oreo cookie "dirt" crumbs with an edible sugar pansy on top. Be sure to sneak in your favorite or try something new.