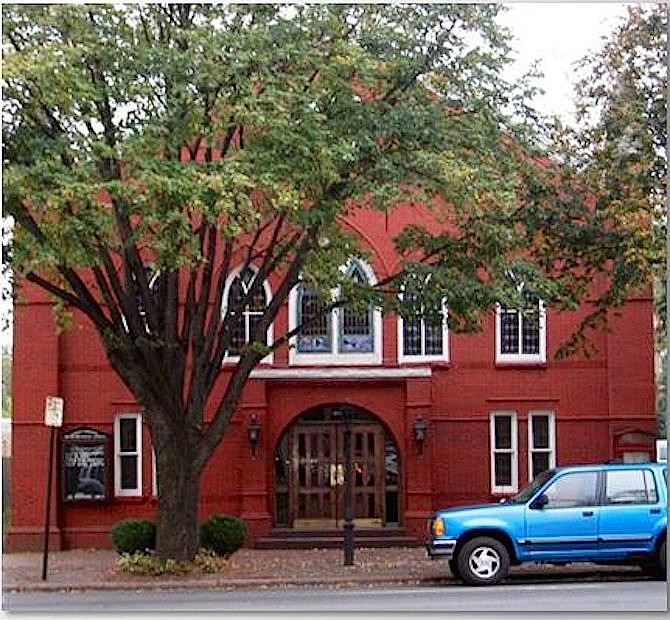 If you were a Black Methodist in Alexandria, Virginia in 1830, you probably would be a member of Trinity Methodist Episcopal Church. You would have been excited during that period, because the Church's Black congregation was given permission to start their own Black Methodist Church.
Trinity Methodist Episcopal Church had a large Black population of free and enslaved people. Their Black congregation was eager to have their own Church. The Black members organized their congregation in 1832. In 1834, the congregation purchased land on Washington Street from Josiah Davis and his wife for $350. The trustees decided to name their Church after Reverend Charles A. Davis as Davis Chapel Church. Reverend Davis raised a large sum of money to build the church. The first trustees were five blacks and four whites. They were well-known in the Alexandria community.
In 1845, the Reverend Charles A. Davis left Davis Chapel Church. After his departure, the church was renamed to Roberts Chapel Methodist Church. During the 19th and early 20th centuries, membership grew from 500 to 700.
The community activist pastors with their strong ties to the community, along with famous black leaders of the era, built a strong membership at Roberts Chapel. One of those black leaders, Booker T. Washington, was a guest speaker at Roberts Chapel Methodist Church in the 1890s. In addition, Robert's Chapel had some high profile pastors like Reverend Robert H. Robinson who was born in 1824. He was a masonic author, lecturer, orator, freemason, organizer of the Washington Conference in 1861, and a trustee and vice president of William McKinley Norman and Independent School. In addition, he had to his credit a number of churches in Virginia and in Washington, DC that he founded.
During the first 120 years of Roberts Chapel Methodist Church history, it attracted many worshippers. Their members were the sons and daughters of free people of color whose families were affluent. They made many contributions to Alexandria in education, business, the medical field, real estate and politics. Their surnames were associated with free people of color prior to the Civil War. Surnames such as Hamilton, Dogan, Hackett, Darnel, Lee, Hepburn Harris, Turley, Bailey, Mitchell, Robinson, Clagett, Triplett, Evans, Madella, Credit, Perry, Garrett, Davis, Douglas, Tate, Whiting, Contee, Frazier, Middleton, Lumpkins, Lyles, Dulany, Diggs, Pinn, Murray, Watson, Howard, Piper, Buckner, Ware, Lewis, Spriggs, Baltimore, Dorsey, Nickens, Pinn, Shanklin and Gray were all free before the Civil War.
At least two of the congregation's families produced three medical doctors: Dr. George Washington Piper, Dr. Paul Edward Piper and Dr. William H. Madella. All graduated from Howard University in the 1880s.
Those early families built the congregation at Roberts Chapel Methodist Church which stands today as Roberts Memorial United Methodist Church (UMC). Church members were active in their communities by helping people less fortunate than they were.
As of today, Roberts Memorial UMC has several families that are descendants of those founding members. The families are the Baltimores, Robinsons, Shanklins and Middletons. Unknown to the current members, their families were the founding members of this Church over 200 years ago.
If Roberts Memorial UMC walls could talk, the walls would praise the founders' contribution to their religion, their community and to Alexandria.
Dr. James G. Daniely is the pastor at Roberts Memorial United Methodist Church, located at 606 South Washington Street, Alexandria, VA.
Char McCargo Bah is a published author, freelance writer, independent historian, genealogist and a Living Legend of Alexandria. She maintains two blogs, https://theotheralexandria.com/ and https://findingthingsforu.com/.