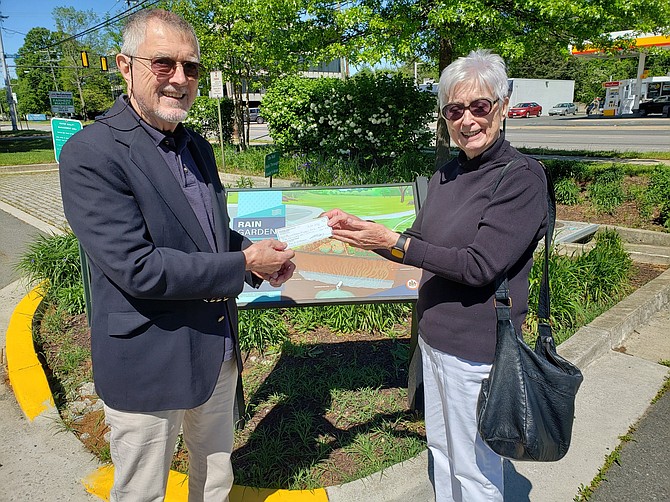 Rich Keil of the Mount Vernon Kiwanis Club doesn't shy away from anything. He's been an energetic participant in the local food drives, Christmas tree sale fundraisers and working with the United Community to help the less fortunate. He even gets out the toolbox when fellow club members have a car problem or a mechanical issue at home.
It is this spirit that makes Keil the winner of the Rotary Club's very first "You Make a Difference," award in Mount Vernon.
Dan Rinzel is a co-president at the Kiwanis and has worked with Keil over the years, pointing out that after the Christmas tree sales each winter,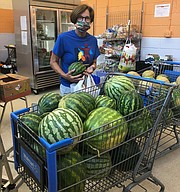 Keil's job is not done. He then stores all the equipment at his house, and for the food drives, he puts in a lot of time to make it happen. Through it all, Rinzel noted that Keil stays low key, and doesn't seek credit for all that he's done. "We had to push him to accept this award," Rinzel said. "Rich Keil is well deserving of this," he added.
Each food drive gets between 900 to 2,000 pounds of food, and Keil makes sure it's delivered to the United Community Food Pantry after each drive. "Without his dedicated efforts, these food drives would not occur," it said on the nomination form.
Keil appreciates the efforts all the members of the Kiwanis Club put in, and does feel a personal sense of responsibility for the community he lives in. "It's rewarding personally to help those less fortunate," Keil said.
The purpose of the Mount Vernon Rotary "You Make A Difference" award is to recognize those who perform support service to others, consistent with the Rotary International motto "Service Above Self." The prize is a $1,000 cash grant for organizations in the Mount Vernon area. It is an award that is just gaining traction in the area and the local Rotary hopes it will grow in the future. "We think this is going to grow," said Rotary member Helen Walutes.
The International Rotary Club dates back to 1905, and have now grown to 35,000+ clubs that work together to promote peace, fight disease, provide clean water, sanitation, and hygiene, save mothers and children, support education and grow local economies.