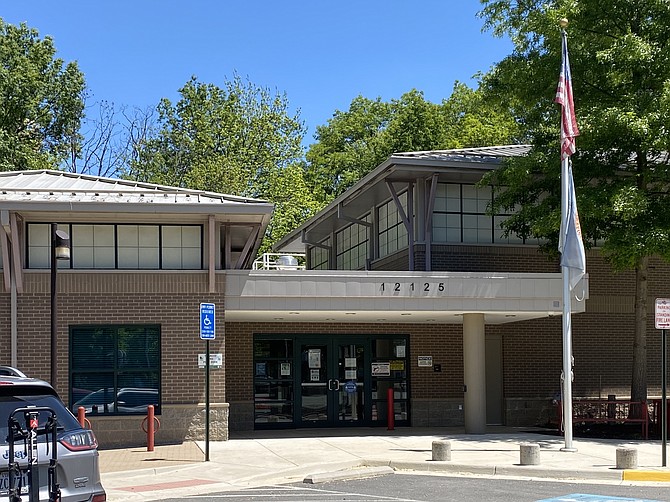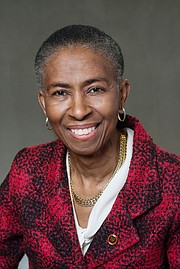 Southgate Community Center in Reston may be getting a new name soon. Fairfax CountySupervisor Walter L. Alcorn (D-Hunter Mill District) presented a Board Matter at the  Fairfax County Board of Supervisors Meeting of May 4 that staff from the Department of Neighborhood and Community Services (NCS) work with the community to rename Southgate Community Center in recognition of Supervisor Catherine M. Hudgins. The Board unanimously approved the motion.
SOUTHGATE COMMUNITY CENTER  (SGCC) is located at 12125 Pinecrest Rd, Reston. Fairfax County operates it on land leased for free owned by Reston Association. When reading the Board Matter, Alcorn said that Hudgins "worked tirelessly to negotiate the land lease, ...secure the financing, review the building design, monitor its construction, and support the center's program activities. 
"One of Supervisor Hudgins' biggest accomplishments and one that is a lasting legacy is the re-creation of the Southgate Community Center as a County-owned facility in Reston in 2006," Alcorn said.
According to the Connection Newspapers' July 12, 2006 story, "New Southgate Center Debuts," the Southgate neighborhood had been without a community amenity for nearly a decade. The $4.6 million, 7,737-square-foot facility took three years to build. It replaced a rarely used 23-year-old Reston Association (RA) pool and community room. At the Center's Grand Opening, Supervisor Cathy Hudgins (D-Hunter Mill) is reported to have said, It is my hope that the programming will give our children a good start in life."
Andy Sigle, the Secretary of the Southgate Community Center Advisory Council, spoke on behalf of the Council, including Jan Bradshaw, Chair, and Darlena Ricks, Chair-Elect.  He said that the Center continues to serve the local neighborhood, Reston, and the surrounding community well.
"Between its summer and school break camps, after-school programs, teen center, basketball/soccer/cheerleader teams, Southgate's-Got-Talent performance competitions, and so many more programs, the Center has activities for virtually every interest of our youth," Sigle said. He added, "Supervisor Hudgins 'original' vision, and Center Director Ricardo Cabello's implementation of that vision, have truly turned the Center into an inter-generational space where every member of our community can truly feel a sense of belonging."
According to a September 2020 release by Friends of SCC, Reston is one of the wealthiest communities in Northern Virginia, with a median income per household of $113k. Yet over 7 percent of the population lives below the poverty line. The Center hosts patrons from various backgrounds and ages, such as new immigrants with school-aged children who benefit from federal assistance free or reduced-price breakfast and lunch meals. The Center is also an intergenerational gathering place for making community.
During Covid-19, the Center hosts a School-Aged Children's program through the Fairfax County Department of Neighborhood & Community Services and offers online youth programming created by the Center's management staff. 
IN 2006, Gerald E. Connolly (D), then Chairman of the Fairfax County Board of Supervisors, attended the Center's Grand Opening. In 2021, U.S. Congressman Gerald E. Connolly (D-11) recalled the work Hudgins put in to secure the Center and his thoughts about renaming it in her honor. 
"Cathy Hudgins has been a visionary leader and a steadfast supporter of building community identity, inclusion, and togetherness. The Board's measure to rename the community center after my longtime friend is a tremendous and appropriate honor for someone who has dedicated so much to Fairfax County," said Congressman Connolly. 
"The Southgate Community Center was a passion project for Cathy Hudgins. She had a vision of a vibrant, active and well-used resource for gathering, learning, playing, celebrating that would support the neighborhoods of Glade Drive and beyond in Reston. She never gave up on her vision and the vitality of that community hub today is testament to the power of safe and welcoming facilities to help build community. There is no one whose name would be more appropriate for this fantastic resource," said Leila Gordon, RCC Executive Director
The Department of Neighborhood and Community Services will report to the Board about the name change and an implementation plan.