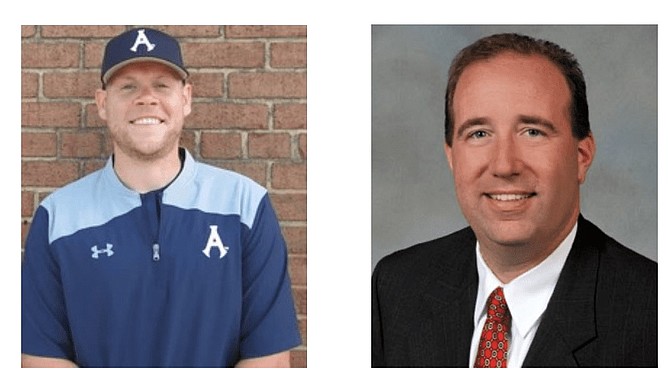 Chris Berset, general manager of the Alexandria Aces baseball team, will be joined by team owner Frank Fannon as guest speakers at the Alexandria Sportsman's Club annual Baseball Night Jan. 19 at the Old Dominion Boat Club.
Berset and Fannon will give a behind the scenes look at what it's like to run a baseball team and provide insight into the upcoming season. The presentation will be followed by the scholastic Athlete-of-the-Month awards.
Fannon, an Alexandria Sportsman's Club past president, became majority owner of the Alexandria Aces in 2021. The Aces are a member of the Cal Ripken Collegiate Baseball League that plays a 36-game season during June and July.
Berset is a former catcher in the Cincinnati Reds organization and played collegiate ball at the University of Michigan. Berset is the owner of Primetime Baseball, an Alexandria-based instructional and developmental facility for aspiring baseball players.
The meeting will be held Jan. 19 at the Old Dominion Boat Club, 200 Strand Street, with complimentary dinner and drinks beginning at 6:30 p.m. The meeting is free and open to the public. For more information, visit www.alexandriavasports.org.