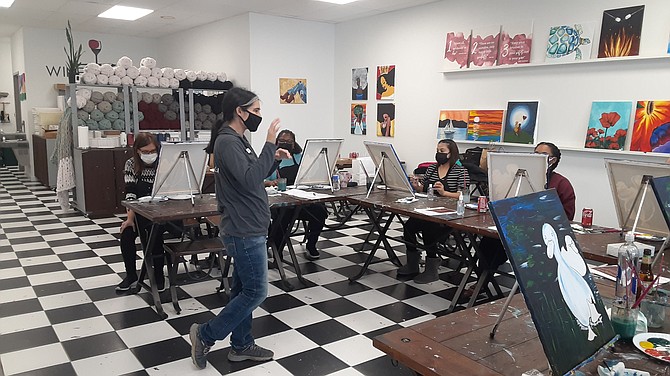 To burn off some pandemic stress and tighten workplace bonds, staff members from Bryant High School in Mount Vernon were learning how to paint a duck. It was part of the strategy at Wine & Design, a shop in the Belle View Shopping Center, to use art as therapy. If the inspiration doesn't flow naturally, that's where the wine helps.
"This is art therapy," said Tony Epps, a staffer at the school that came up with the idea. "It's teacher work day so it's a good day to bond as a team," she added.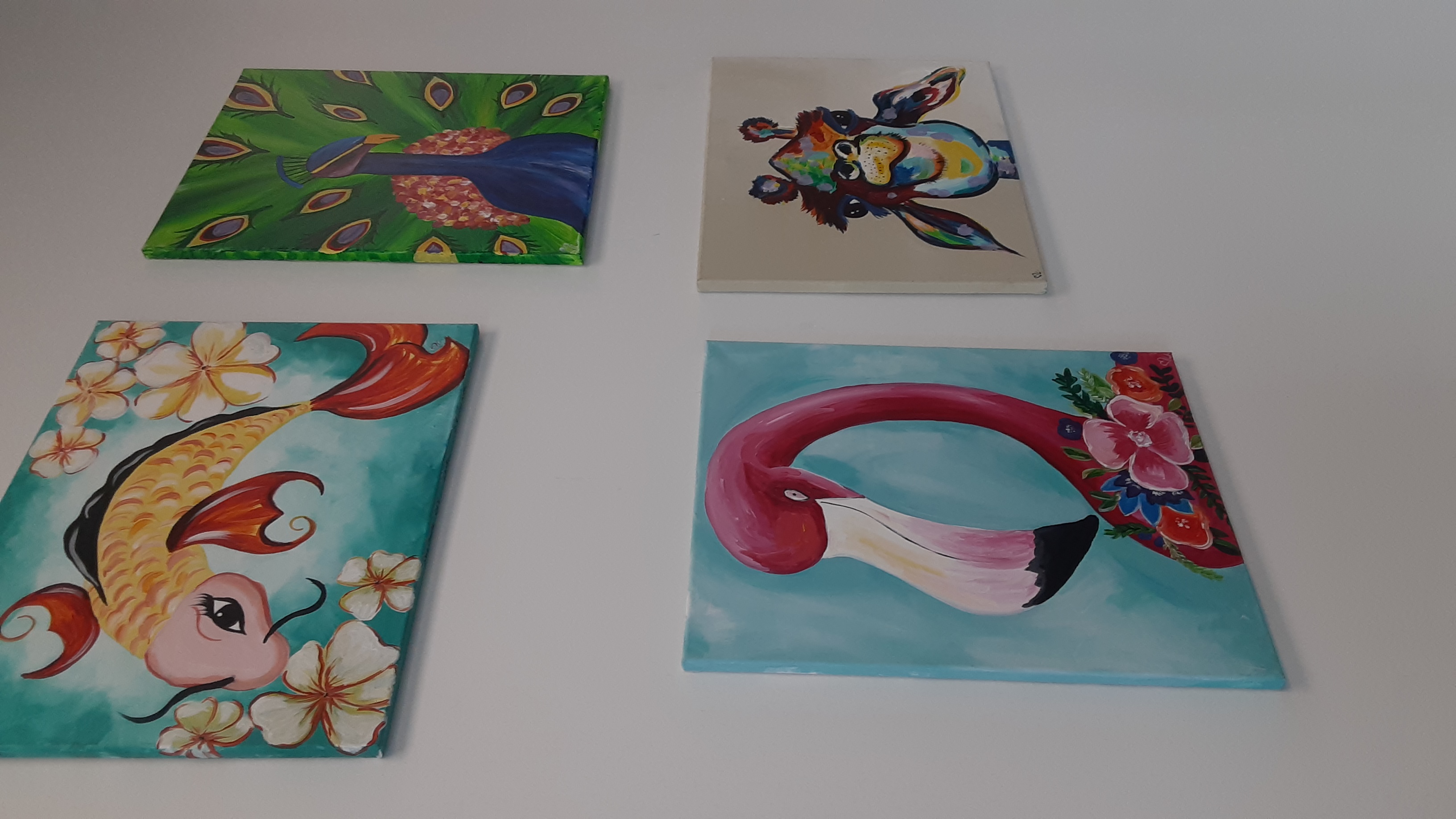 "We have smiles on our faces," said one of the teachers.
There are plans for the duck painting too. "We'll hang it in the school lobby," another teacher said.
The wine list features a few varieties but the Bryant group were more focused on the duck than the drinks. There were some pizzas on the table though. They all agreed the pizza was a must with the art. "Life is better with pizza," said Deborah White. In addition to teachers' work days, Wine and Design has birthday parties, bachelorette parties, baby showers, date nights, and girls night out events.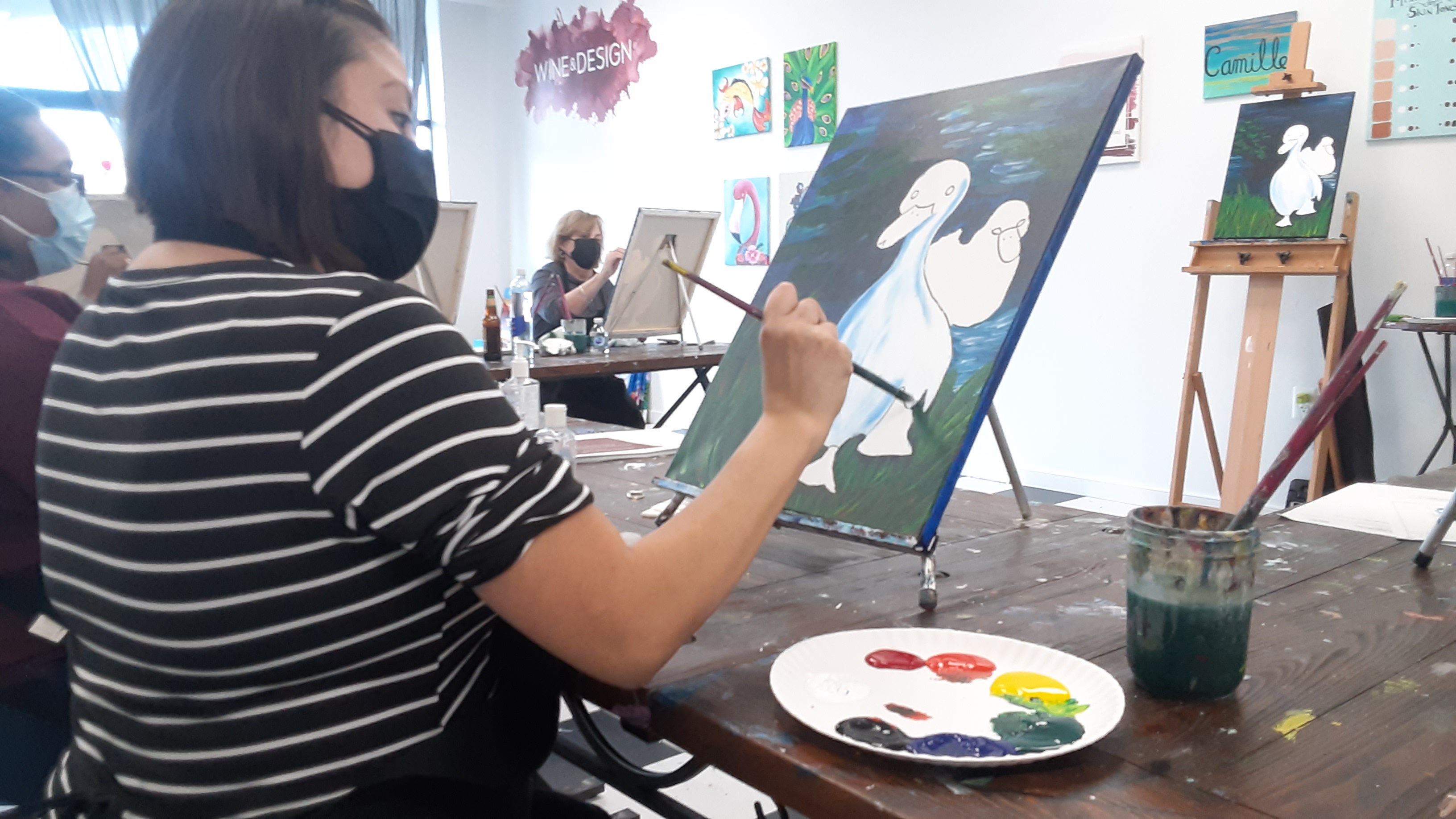 Wine & Design is a franchise founded in 2011 based in Raleigh, N.C. and has grown to more than 80 locations across 22 states. Like some other newcomers, Wine & Design got a big boost in 2017 when it was featured on the popular TV show "Shark Tank."
In addition to the location in Belle View Shopping Center, there are studios in Stafford, Fredericksburg, Richmond, Culpeper, and Christiansburg. There are two locations in Maryland and 23 in North Carolina. They are now offering virtual classes as well.
The Wine & Design is a few doors down from the Unwined wine store at Belle View, but the two are not connected. Neen LeMaster is an assistant manager at Unwined but she's more of a cheese expert than a wine/art expert. She does see the connection though, and pictures an Italian picture and a bottle of wine, "with olive trees and things like that," she said.
Wine and Design
1506 Belle View Boulevard, Suite D, Alexandria, VA 22307
(571) 882-9463 
alexandria@wineanddesign.com