Fairfax county officials, staff, and activists — current and retired — gave tribute to Anne Andrews Thursday at a zoom meeting of the South County Task Force. Andrews founded the task force in 1975 and ran it for over 40 years before retiring in 2016. During that time Andrews fought for homeless shelters, social services, physical and mental health care, and voting rights. She was also instrumental as head of the Southeast Health Planning Task Force in preventing Inova's plan to close its Mount Vernon INOVA Hospital in 2004 .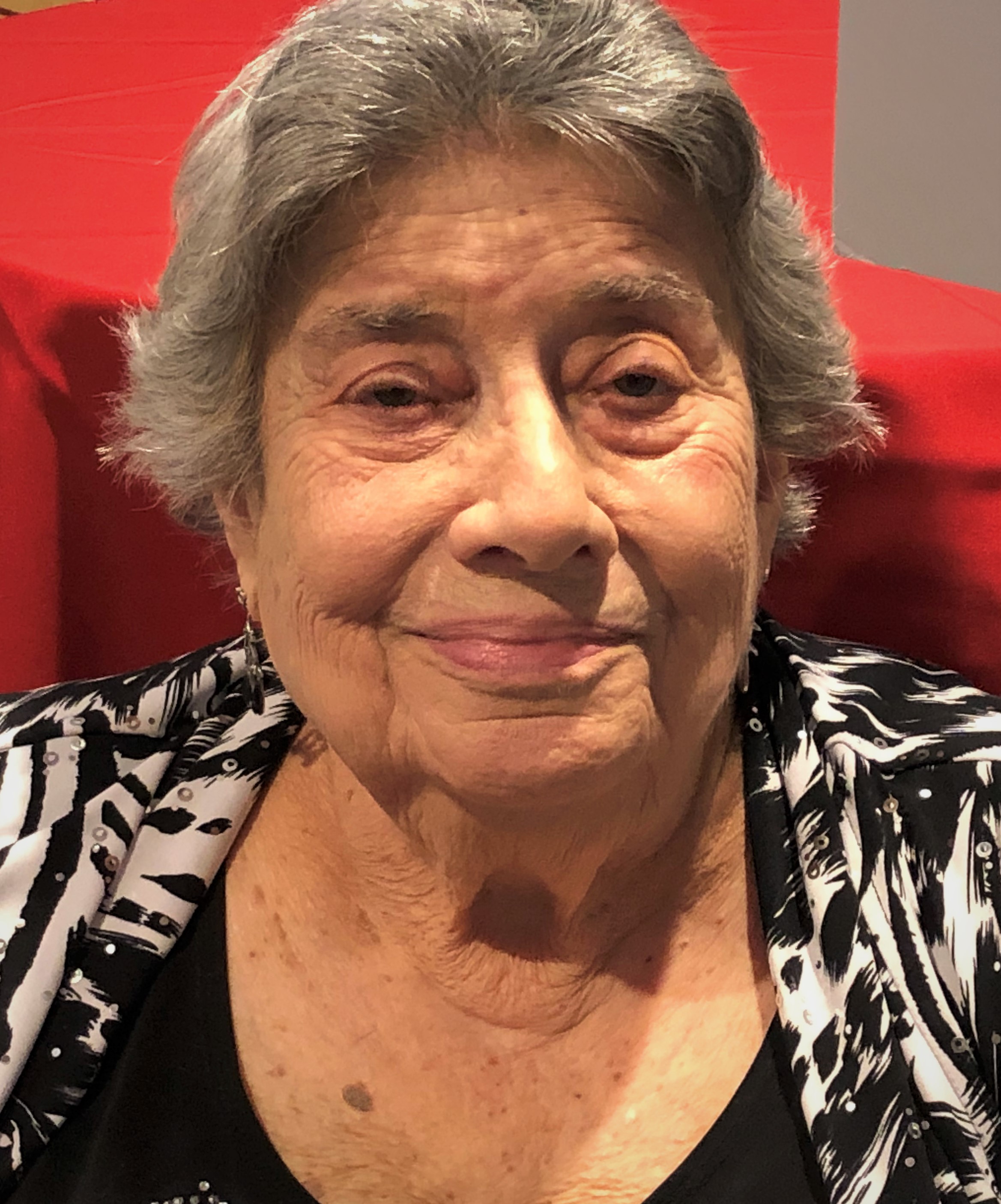 Andrews, 90, died Dec. 8, 2021, at Alexandria Hospital from pulmonary fibrosis.  
Jeff McKay, Chair of the Fairfax County Board of Supervisors; Dan Storck, Mount Vernon Supervisor; Gerry Hyland, retired Mt Vernon Supervisor of 28 years; and Del. Paul Krizek spoke at the Zoom tribute along with many past and present Route 1 community advocates.    
U.S. Congressman Gerry Connolly, who chaired the board of Supervisors during Anne's term, sent a message saying: "Anne was a fierce advocate and a voice for a community that had too often been overlooked. She made a positive difference in people's lives, and I am honored I was able to work with her. She will be missed."
McKay said Andrews was "the toughest person I ever met" as well as the one with the biggest heart. He and others noted Andrews' combination of direct, sometimes confrontational, demands on public officials with her unwavering dedication to improving services for the area's low-income community. McKay described her as "tough, forceful, aggressive, compassionate, spirited and downright pushy — but in a good way — otherwise she would not have had all the success she had in getting more services to this area."  
Andrews had two monikers — General of the Highway and Heart of the Highway. "General" because of her take-charge, take-no-prisoners demeanor and "heart" because of her motivation to help those in need. 
Andrews had success "not only because she was relentless, but also because she was right," said Pam Michell, recently retired executive director of New Hope Housing, which was spawned by a committee of Andrews' Route 1 Task Force headed by Eleanor Kennedy, an activist colleague of Andrews'. Pam likened the two to the Steele Magnolia (Kennedy) and the brash New Yorker (Andrews). 
Michell and others recalled a more strategic side of Andrews that insisted that county leaders attend Route 1 Task Force meetings to understand the needs of the community and often hosted dinners of leaders such as Hyland, and sequential Health and Human Services Directors Verdia Haywood and Pat Ferguson to discuss issues and possible solutions before the meetings. Harris, now retired, recalled, "You just could not say no to Anne." She recalled advice from Haywood, her predecessor: "Whatever you do, don't upset Anne."
Hyland noted that when he began his 28-year run as supervisor, Anne organized her Task Force meetings around his schedule so he would attend and "hear the needs of the people." He described her as "a person with a lot of moxie," defining moxie as "guts, courage, and verge. A person with moxie can do just about anything."  
Hyland's successor Dan Storck, said Andrews was a "fierce advocate for the needy, who relentlessly challenged me and others to do more, and her voice is still always with me."
Sharon Keslo, then Development Director of United Community Ministries (now United Communities) who worked with Andrews, recalled that they followed the three Ps model: Persistence, Patience, and if those didn't work – Pushy. "She grabbed me by the hand the minute I was in a position in which I could be useful and took me on the adventure of a lifetime." Kelso said.
As Mount Vernon representative to the county Health Care Advisory Board for a number of years in the late 1980s to early 90s, Andrews helped establish the Health Department's Community Health Care Network, which focused on health care for low-income and uninsured residents. She also strengthened the citizens' advisory board to the Gartlan Center, which addresses mental health care. 
Over the decades, Andrews was honored with appointments such as Lady Fairfax for the Mount Vernon District in 1990, and Fairfax County Citizen of the year in 2008. In 2017, a commending resolution was passed by the Virginia State Senate and House of Delegates and presented to her by Sen. Scott Surovell, along with Del. Paul Krizek and Del. Vivian Watts at a South County Task Force meeting.
Andrews was born on Sept. 29, 1931 in Ashbury Park, New Jersey.  She moved to the DC area in 1952 after graduating from Bryn Mawr College with a degree in History. Her professional work was as a Personnel Management Specialist for various Federal agencies, including the Civil Service Commission, now known as the Office of Personnel Management, before retiring as Executive Personnel Policy and Compensation Expert in 1995 at the Department of Defense (DOD).
She is survived by her three children, Walter, Peter (Francie), and Bronwen (Willie Skinner); six grandchildren, Andy, Meg, Kaitlyn, Austin, Isabel, and Evelyn; and one great grandson, Charlie. Anne's husband of 48 years, Richard Andrews died on June 18, 2003. 
A memorial service to celebrate her life will be on June 18, 2022, at Greenspring Hunters Crossing Conference Center from 3-5 pm. Andrews moved to Greenspring Senior Living Community, 7410 Spring Village Dr, Springfield, VA 22150, around the time she retired from the Task Force.
The family noted that donations can be made in her name to South County Task Force, c/o Treasurer Matt Dunne, 8701 Camden Street, Alexandria, VA  22308, to carry on her work in the Route 1 community.
The Zoom tribute can be seen at the South County Task Force Your Tube channel (
https://www.youtube.com/watch?v=poOzOP6R-uI
 ) as well as a Board of Supervisors tribute to Andrews by Mount Vernon Supervisor Dan Storck (
https://www.youtube.com/watch?v=2wnS65LZCjo&t=3s
). Her death notice ran in the  Washington Post  March 9 (
https://www.legacy.com/us/obituaries/washingtonpost/name/anne-andrews-obituary?id=33558497
).