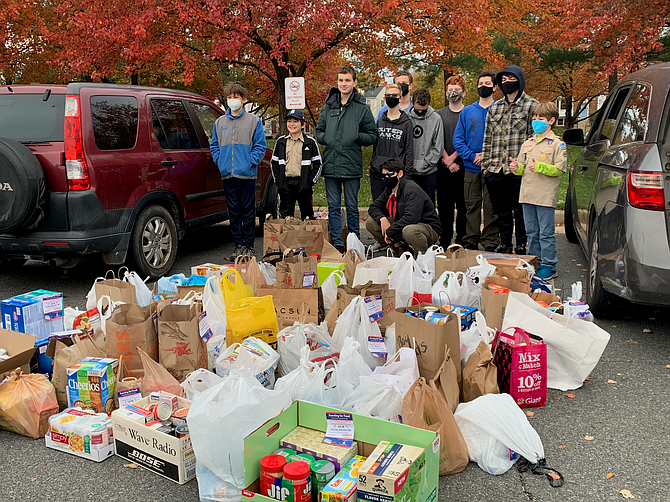 On Saturday, Nov. 12, Scouts and their adult leaders from Troops and Packs all over Northern Virginia will be gathering food donated by their neighbors and bringing it to local charities in the annual Scouting for Food collection. 
All food is donated to local charities that distribute the food to those in need in our community. Last year, over 680 scouts and 500 adult leaders collected 44,350 pounds of food in the Powhatan District covering Great Falls, Herndon, Reston, Oakton, and Chantilly. 
Four charities will receive food from the scouts on Nov. 12 and the public is also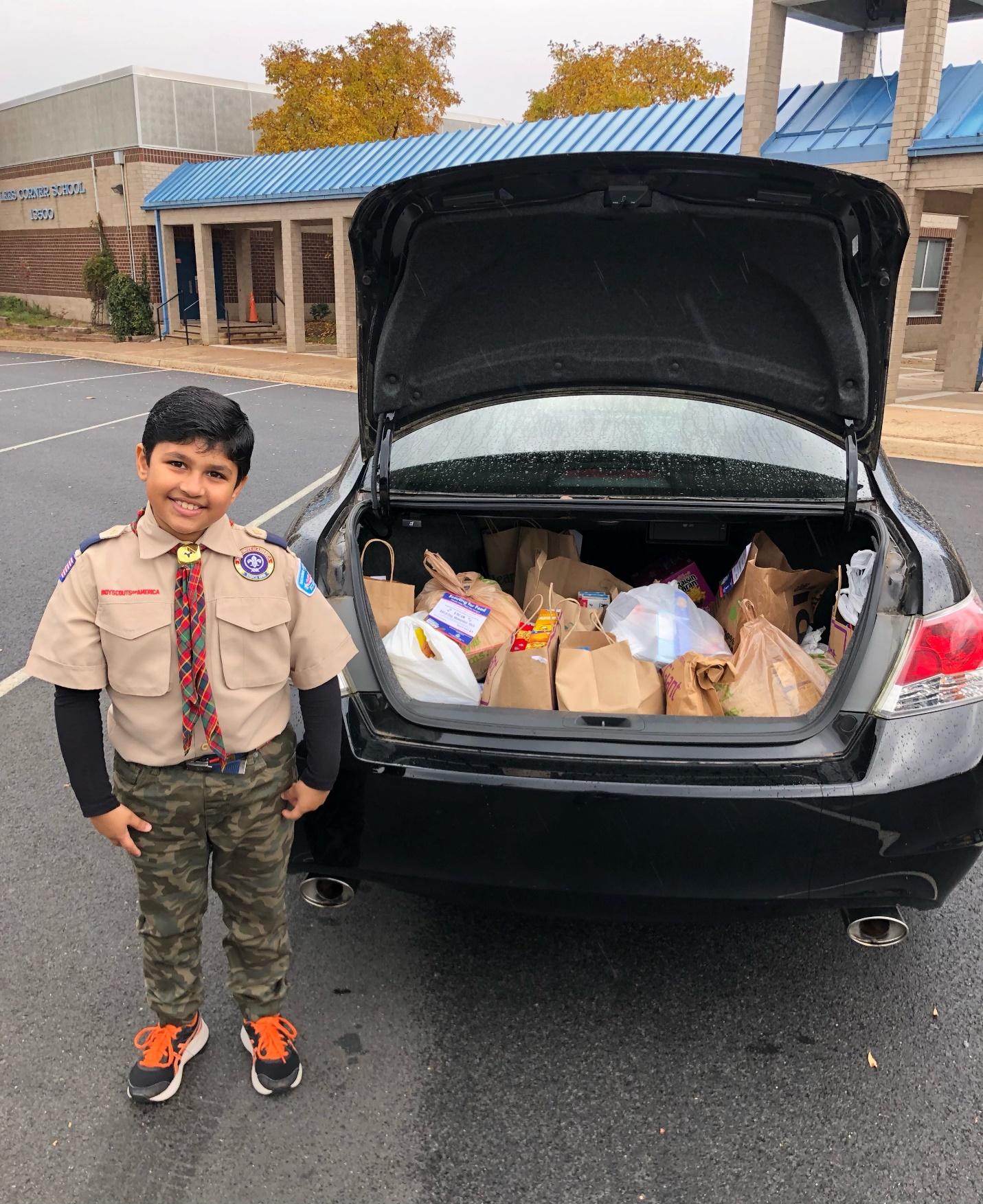 welcome to drop off nonperishable food between 10 a.m. and 1 p.m. The charities are: LINK receiving food at Trinity Presbyterian Church at 651 Dranesville Road, Herndon; Community of Faith UMC Food Pantry at 13224 Franklin Farm Road, Herndon; Cornerstones, receiving food at St. John Neumann Church, 11900 Lawyers Rd, Reston; and the South Lakes High School PTSA Food Pantry receiving food at Good Shepherd Lutheran Church at 1133 Reston Ave, Herndon.
Betty Eidemiller, of the LINK charity on Scouting for Food: "Food insufficiency in Herndon, Sterling, and Ashburn is great and LINK volunteers are working hard to provide, thanks to all the generosity that we see from the community." LINK's 2021 holiday program served over 1,008 families and 5,284 individuals.
Rev. Robert Vaughn, of the Community of Faith UMC Food Pantry on Scouting for Food: "Scouting for Food is an important link in providing food for families in our neighborhoods. Eighty-five percent of all the non-perishable items come from the annual collection – every can, box and bag make a difference in the lives of our clients. Some of our families receive their entire week's groceries from the food ministry." Recently, 196 families were served in a single week. 
Roberta Gosling of the South Lakes High School Food Pantry on Scouting for Food: "We pack 20-25 pound bags of food and distribute that along with many other items to approximately 140 families each week at South Lakes High School. These groceries serve students and families in the SLHS Pyramid. Prior to the pandemic, we knew that approximately 30% of the students at SLHS were food insecure — that's approximately 730 students. Many have told us that these groceries and other products have been a life-saver for them."
Minnie Orozco of Cornerstones on Scouting for Food: "Scouting for food as well as other food drives are really important to Cornerstones food pantry — they help us provide food for our community who are in need and who cannot afford to buy food." Cornerstones' Assistance Services and Pantry Program (ASAPP) is the largest food pantry in northwest Fairfax County. In FY2021 ASAPP served 1,347 households, benefiting 4,810 people, with an average of 450+ households served per month.