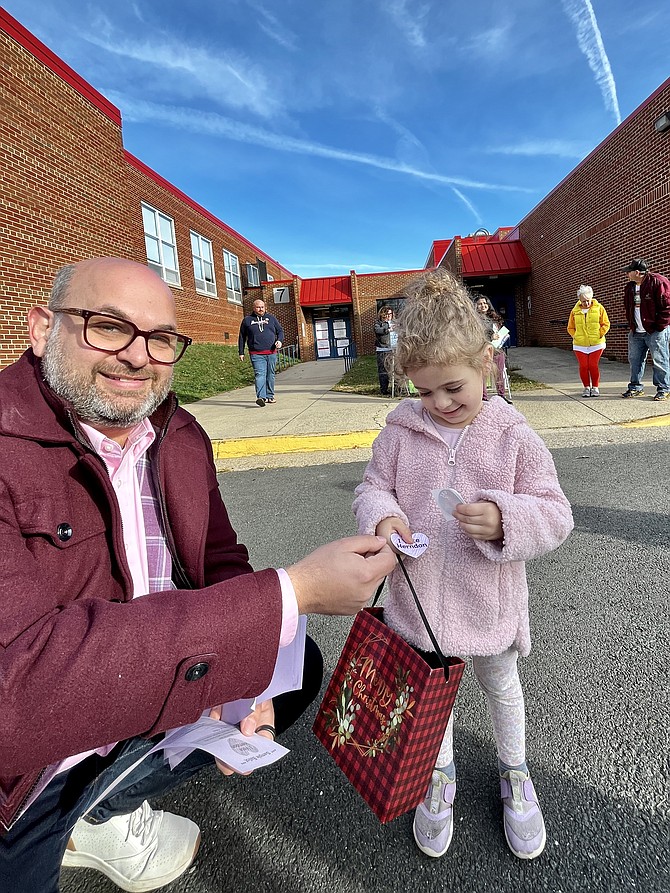 Some Reston and Herndon voters were up early to cast ballots in the midterm elections of 2022. At Precinct 222, Lake Anne Community Center in Reston, voters quickly came in and out of the polling location before dawn. Only the 11th Congressional District race for the US House of Representatives was on the ballot, Reston. James (Jim) Myles (R) challenged Gerald E. (Gerry) Connolly (D), the incumbent (D).
The Virginia State Senate (District 38 here) races and the Virginia House of Delegates (District 6 here) races will be held on Nov. 7, 2023. Also, Virginia had no 2022 ballot initiatives, such as Maryland's Question 4, "Legalize marijuana in Maryland," and California's Proposition 1, "Provide a state constitutional right to reproductive freedom, defined to include abortion and contraceptives."
IN THE TOWN of Herndon, though, the ballot looked much different. People gathered well before dawn at Precincts 319 Herndon #1 and 320 Herndon #2 Herndon Community Center. The town's ballot included the 11th Congressional District race for the US House of Representatives and all seven seats on the Herndon Town Council, the mayor, and six councilmembers. The local campaigns had been contentious.
Three candidates ran for mayor and nine for the six councilmember seats. Early elections had been dogged by multiple versions of one unofficial "Democratic Sample Ballot" in the nonpartisan race.
Why did voters turn out?
Edgar, a voter in Herndon, said, "One of the most important parts (that matters) is education." 
Another person, Dorothy, new to the town, said, "I just always vote. It doesn't matter what is on the ballot."
Outside the Herndon precincts, voters could be heard asking for sample ballots. The official Democratic Sample Ballot for General Election, Tuesday. Nov. 8, named only the 11
th
 Congressional District, marking the oval for Gerald E. "Gerry" Connolly-D.