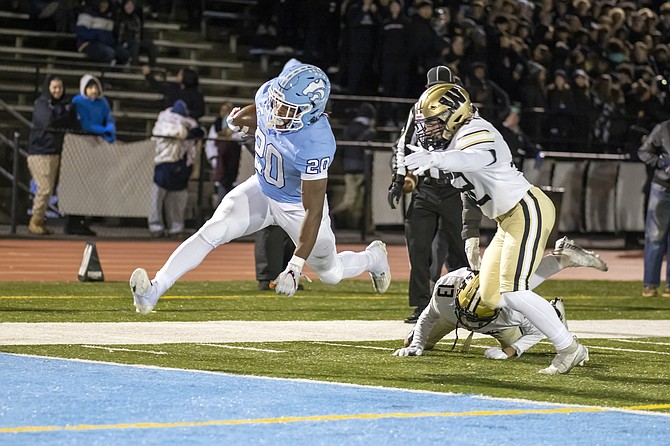 The  #3 seeded Westfield Bulldogs travelled to Clifton for a 2nd round playoff game with the #2 seed Centreville Wildcats. Westfield advanced after defeating the Herndon Hornets 31-28 on Sept. 12. Centreville advanced after defeating Chantilly 54-37. 
Centreville running back Isaiah Ragland scored 4 touchdowns rushing in the game. The first touchdown came with 4:47 to play in the opening quarter. 
With 9:29 in the 2nd quarter Ragland would rush in from 12 yards out. Later in the quarter Ragland would score his third of the half and put Centreville up 21-0.
With :31 seconds to play before halftime Westfield wide receiver Connor Morin gave Westfield their only score of the game. After a botched snap the score remained at 21-6. After a scoreless 3rd quarter Javan Denny pulled in a 29 yard touchdown reception with 10:38 to play in the game. Isaiah Ragland would score his 4th touchdown on a 9 yard run with 5:33 to play in the game.
Centreville (10-2) advances to play #1 seeded James Madison Warhawks next Saturday, Nov. 26 at James Madison High School in Vienna at 1pm. James Madison advanced after defeating Yorktown 21-7.