The community of Mount Vernon stretches along the Potomac River from Old Town, Alexandria to Fort Belvoir, and inland past Richmond Highway. Housing ranges from mansions in the millions to townhouses and apartments, so there's room for everyone. There are bike trails everywhere, parks of all sizes, and shopping areas that have a little of everything.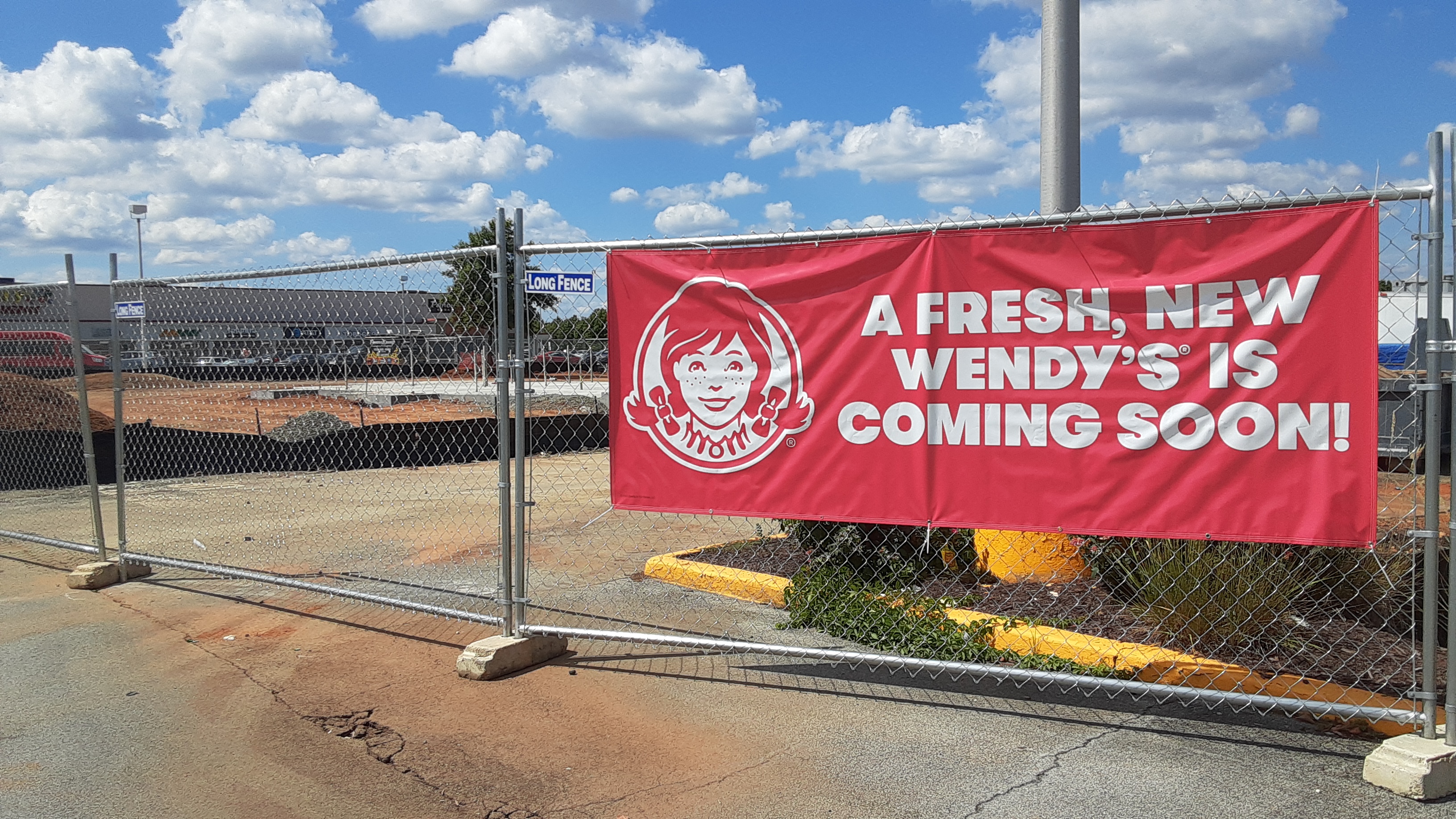 A new Wendy's restaurant is going up near Beacon Mall off Richmond Highway. The mall is really an outdoor shopping center, but it used to be an enclosed mall back in the late 1970s-early 1980s. It has several restaurants out front that cater to nearby residents and people coming from Richmond Highway.
Limited deer hunting with a bow and arrow is allowed on a limited basis in certain parks throughout Fairfax County including Old Mill Park in Mount Vernon.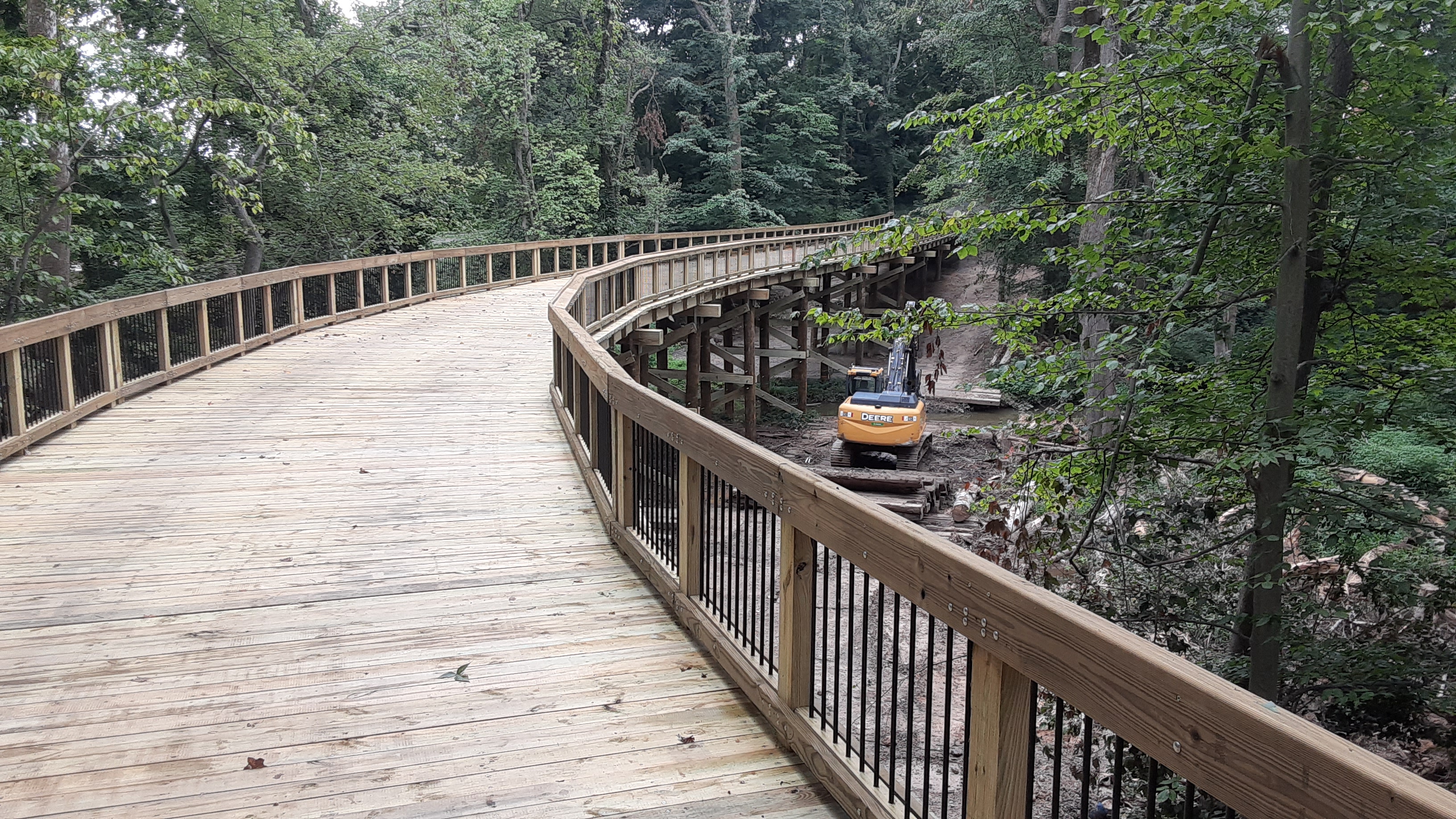 Bicyclists on the Mount Vernon Trail know there are a few steep hills, twists and turns that challenge most riders, especially on the hot summer days. Construction is underway at one of these areas near Bridge 12 to fix this, and it's just one of many construction projects in the Mount Vernon District underway this summer.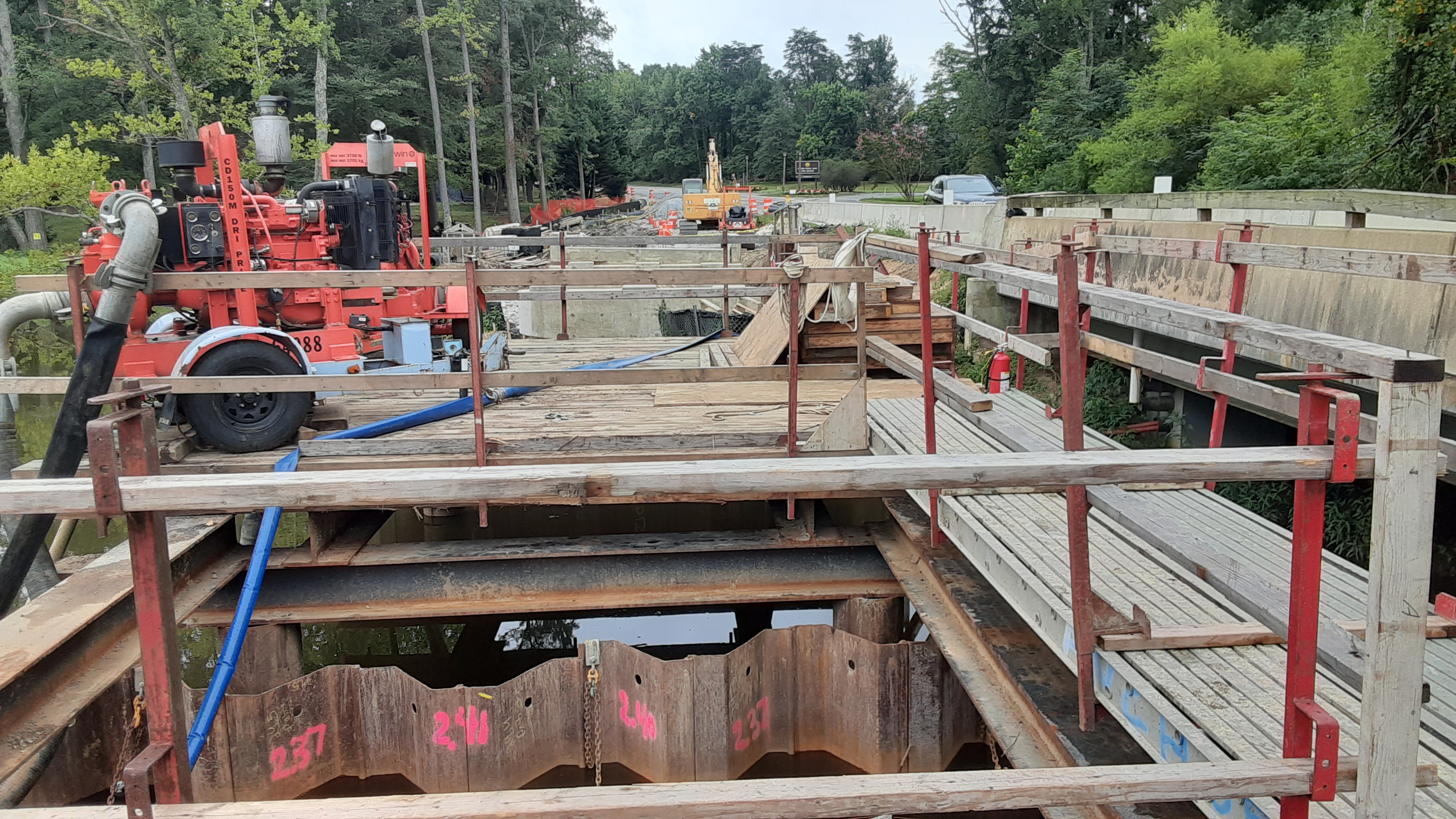 The bike trail construction continues south of this spot where crews are building a new bridge across Dogue Creek and rehabilitating the trail along Mount Vernon Memorial Highway all the way from Richmond Highway to the Mount Vernon Plantation. Alongside the trail project, the water lines are being replaced as well, so between the two projects, there is much work being done in that area. The trail project is expected to be completed in spring 2023.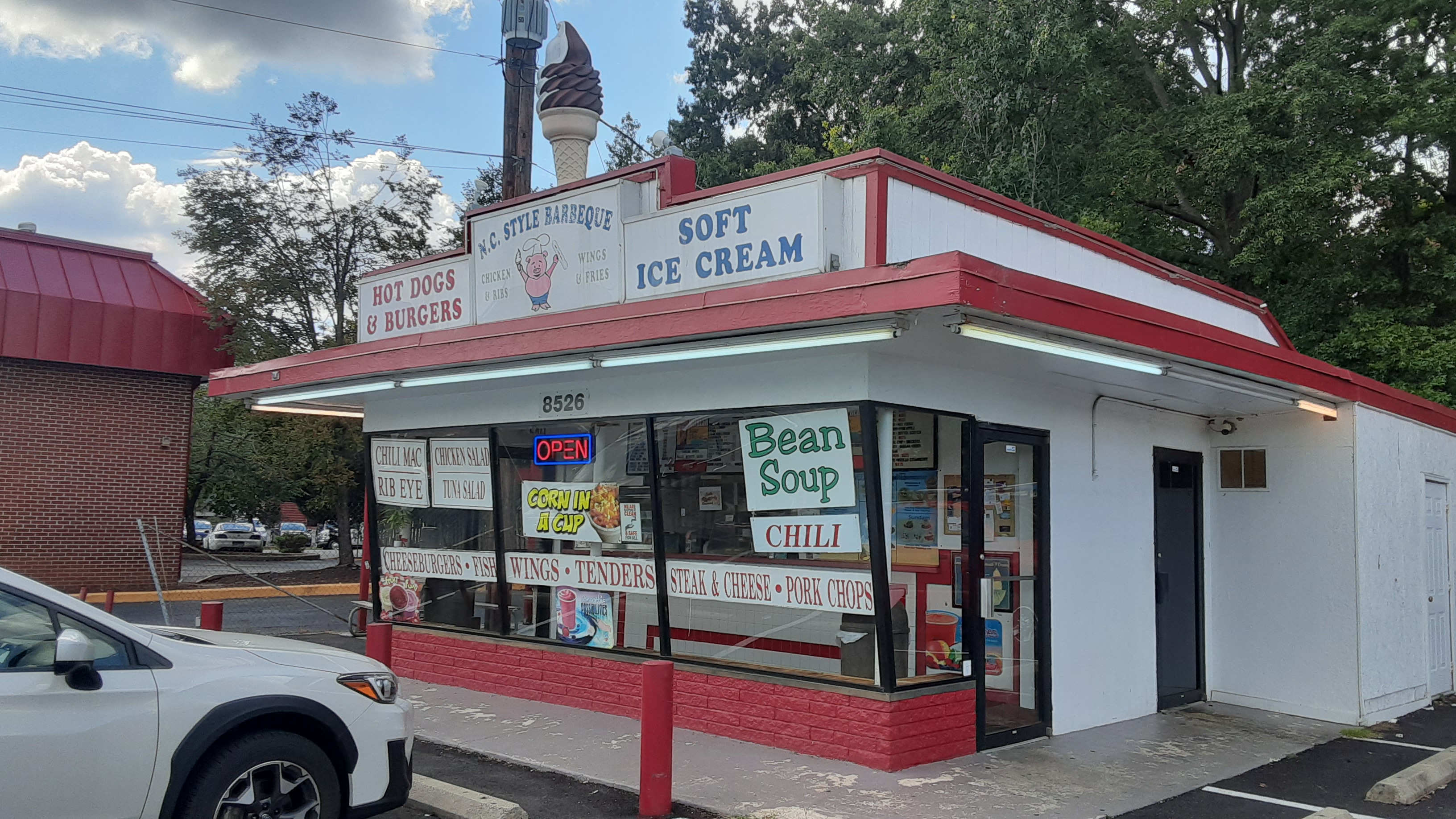 Johnny Mac's BBQ has been a mainstay on Richmond Highway for years. North Carolina Barbecue is their specialty, but the soft serve ice cream is a big seller as well.
The parklet is a creation of Federal Realty and the Southeast Fairfax Development Corporation to introduce a 3200-square-foot gathering space that will feature a trellis, green space, porch swing benches and soma stones along with new café seating, lighting and landscaping.
United Community on Fordson Road has a mission to build thriving communities and create equitable opportunities by providing supportive services and advancing community driven solutions. They could use your help. https://unitedcommunity.org/