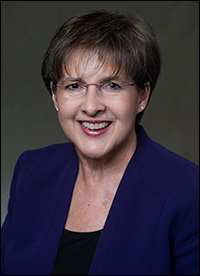 Supervisor Kathy Smith (D-Sully)

Centreville Day 2022 is October 15.

Ellanor C. Lawrence Park is a culture, recreation, and facility rental site in western Fairfax County.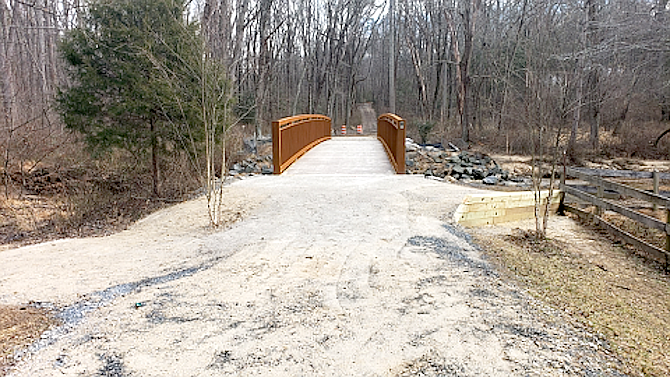 The new Burnet Bridge, Gabrielson Gardens at Difficult Run Stream Valley Park in Oakton. The bridge opened to the public Wednesday, Feb. 17, 2021, replacing the failing 1940s-era bridge. 
Welcome to the Sully District. I am your Sully District Supervisor, Kathy Smith. Our district spans from Herndon to Chantilly, Centreville, and Difficult Run.
One of my favorite activities is Centreville Day, which takes place on Saturday, Oct. 15. The event includes a parade, family-friendly activities and entertainment. Centreville Day takes place in the Centreville Historic District, which includes such landmarks as St. John's Episcopal Church, which predates the Civil War; the Mt. Gilead House; and the Sears House, which harkens back to a time when you could purchase a home kit from a department store catalog and build it yourself. On your way out, catch the sun setting behind the mountains as you face west on Route 29. 
Ellanor C. Lawrence Park is 650 acres with a history of 8,000 years. The park features the Walney Visitor's Center with live insects, plenty of hands-on activities for the kids, a pond, and Cabell's Mill. Come to Cabell's Mill on Saturday, Oct. 8, for Parktoberfest – a community party underneath the trees. This year's Parktoberfest will feature live music, crafts from local artisans, and great food.
Lastly, one might not think of a bridge as a place to visit in the Sully District, but Gabrielson Bridge is special to me. Completed in 2021, it replaced a 1940s era bridge that was failing and had to be removed. The bridge was a connection for many of the folks that lived in the surrounding community as they walked their dogs or rode their horses to see friends on the other side of the Difficult Run Stream. 
Working with the Fairfax County Park Authority, we identified funding and moved as quickly as possible to replace the bridge. The new bridge is located at the Gabrielson Gardens in the Difficult Run Stream Valley Park, and the bridge connects to the Gerry Connolly Cross County Trail.
Please feel welcome to contact my office any time via email at 
sully@fairfaxcounty.gov
 or by phone at 703-814-7100. We have two community rooms available at the Sully Governmental Center for residents of Fairfax County. You can reserve our community rooms and sign up for our weekly e-newsletter online at 
www.fairfaxcounty.gov/sully
.