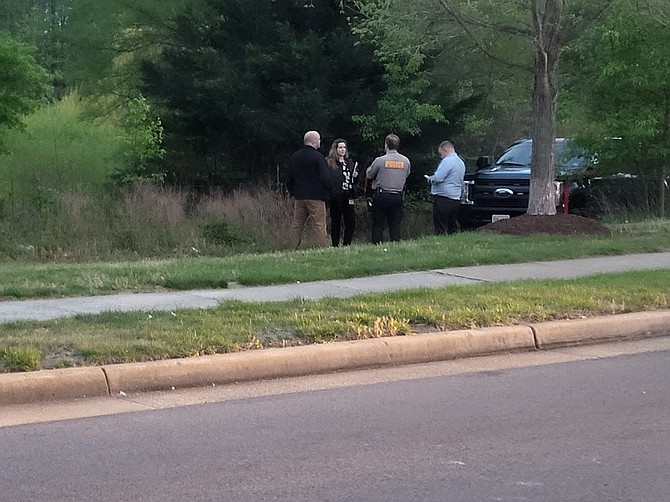 In the early evening hours of Friday, April 14, police were called to a wooded area in Kingstowne where a body of an adult male was found.
For a few hours that evening, officers were on scene in the 5600 block of King Centre Drive where they had one lane blocked off to area traffic. Preliminarily, no foul play is suspected, the police said.
This was the second Friday night in a row where the police were called to the approximately the same area in Kingstowne. On April 7, a shooting took place in the area of Barclay Drive and King Centre Drive at around 5:30 p.m. when a man was shot in the upper body. He was taken to the hospital for injuries that were not considered to be life-threatening. This does not appear to be a random act, police reported. They did say it was an isolated incident.