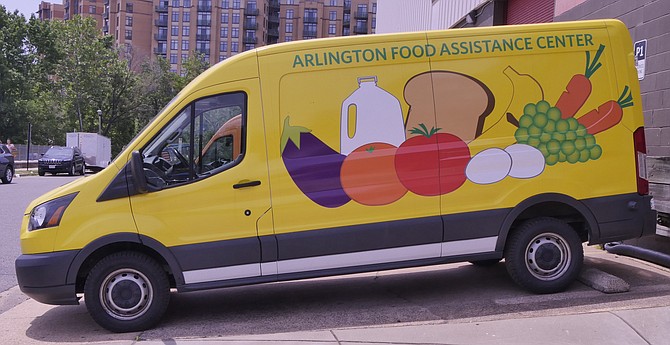 The tagline for Arlington Food Assistance Center (AFAC) reads "Serving 2,900 hundred families in need every week." Just recently it had read "Serving 2,700 hundred families every week." Now their most recent statistics indicate AFAC provided groceries to a historic number of families in a single week serving 3,055 families the week ending March 12, 2023.
 AFAC's Chief Executive Officer Charlie Meng says they were a little surprised but they had been watching the number of families served increase by about 100 families a month since January 2022 when inflation began to hurt their families. But he says they did not run out of anything and will not.
 Meng says AFAC has seen a steady increase in the number of families since inflation took over as the dominant reason forcing families into food insecurity. When you couple the rising cost of essentials with the loss of the extra pandemic SNAP benefits, you find families are struggling despite an increase in the minimum wage.
 Meng says the double whammy of increase in the number of families served by AFAC plus the impact of inflation is putting a huge strain on their budget.  For instance a case of eggs that cost $16.95 last year was recently $66.70 a case. "We budgeted $1.5 million for food purchases in FY2023 which ends June 30. We have already overspent the food line by $300,000. By the end of the fiscal year I expect that to be a $500,000 overage."
 There are a number of different ways the community can support AFAC which can be seen by the tall cardboard food collection boxes located at schools, libraries, businesses and sometimes yards all across the county. A number of groups sponsor food drives, sometimes with a special theme like Easter baskets or baking supplies for the holidays. The most commonly requested items include canned tuna, beans, rice, cooking oil and non-sugar cereal.
 "The goal is 1.5 million pounds of donated food. However food donations are down since inflation has hit even our generous donors." In addition to donations Meng says that AFAC purchases food from local and national wholesale food suppliers and this means they can buy three times as much with a dollar as a person could buy at a grocery store.
In addition to a number of special fundraisers like the annual golf tournament and the spring gala fundraiser, each year the Boy Scouts collect food door-to-door and contribute it to AFAC. In addition, the Stamp Out Hunger Day sponsored by the letter carriers generally yields about 30,000 pounds of food. It is held the second Saturday of May and will fall on May 13 this year.  "Hopefully it will be as good this year because we can really use the donations," Meng says.
AFAC is an independent, community-based non-profit food pantry that provides dignified access to nutritious supplemental groceries to Arlington neighbors in need. AFAC has recently expanded its services by opening a site in Falls Church and another in the City of Alexandria.