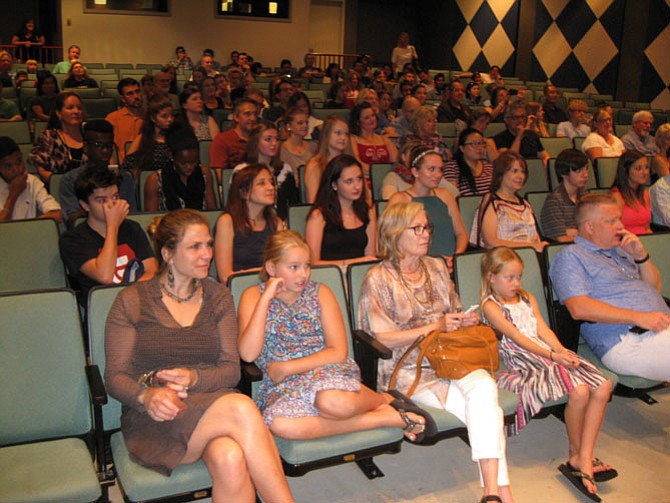 About 100 people attended the film premiere of 'When Waters Rise,' which was co-created by McLean residents Josh Leong and Benjamin Hunt.

Stories this photo appears in:

McLean residents, all age 16, produce film based on a Biblical parable.
About 100 people attended a film premiere for "When Waters Rise" on Saturday, Aug. 20, at the Johnson Center Cinema at George Mason University in Fairfax.