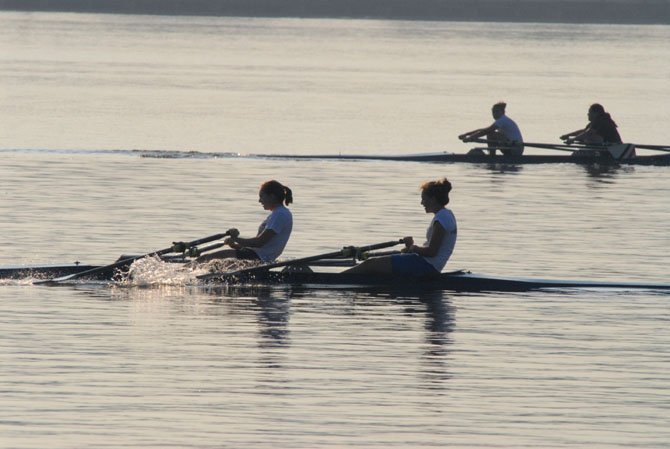 A pair of rowers in a double scull race down the Potomac during the Blue Plains Sprints a few years back.
Stories this photo appears in:
Interested in learning how to row this summer? Then come down to the Dee Campbell Boathouse this Saturday, June 23 and sign up for the Alexandria Crew Boosters 2012 summer crew program. Sign-up will be held from 8-10 a.m. at the Boathouse, which is located at 1 Madison Street in Old Town.