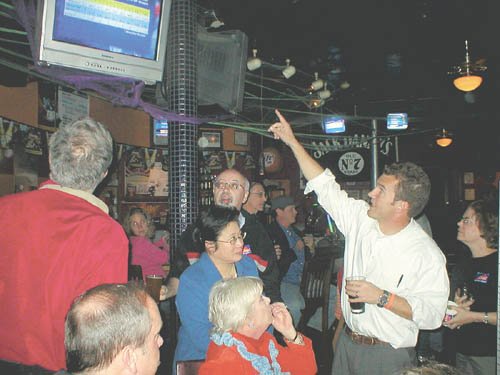 State Sen.-Elect Chap Petersen (D-34) studies the precinct by precinct results of his Tuesday night victory over incumbent Jeannemarie Devolites Davis (R-34). He celebrated his victory with supporters at the Firehouse Grill in the City of Fairfax.
Stories this photo appears in:
High profile race may have an impact beyond the 34th District.
Petersen Ousts Davis