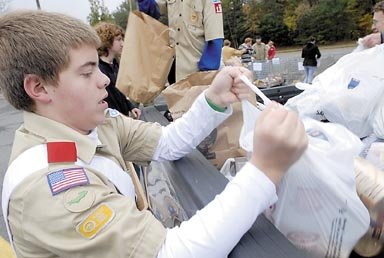 Tanner Post of Boy Scout Troop 698 helps unload a truck full of donated food for an annual food drive conducted by area Boy Scouts and Cub Scouts. The scouts passed out plastic bags around the area last week and collected them on Nov. 10. Last year, the area troops gathered roughly 17,000 tons of food.
Stories this photo appears in:
Area scouts gather food for needy during annual drive.
Avalanche of Cans