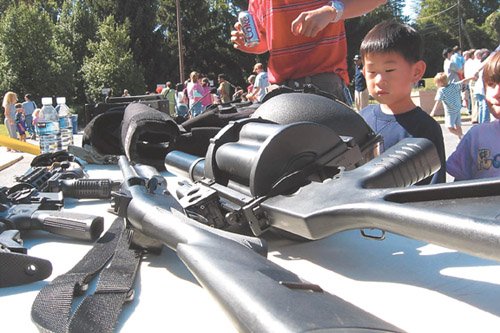 Alexander Ou, 4, stands in awe of the firepower on display by the Montgomery County Police SWAT team. On the table here are an assault rifle, a shotgun, a teargas launcher; other equipment on display were bulletproof vests, protective helmets, goggles, and communication equipment.
Stories this photo appears in:
First District Police display their wares for the public.
Police: Opened Up