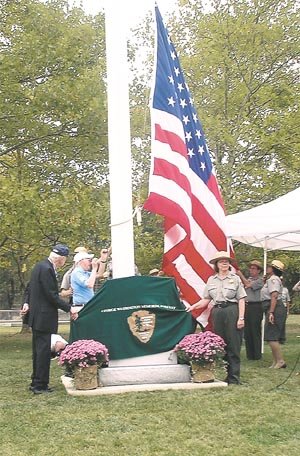 A large American flag is raised on the newly dedicated flagpole in Fort Hunt Park honoring the service of those who were stationed there during WWII when the top secret POW interrogation center was known only as P.O. Box 1142.
Stories this photo appears in:
Their recognition waved in the morning sun at exactly 11:42.
Talk Was Their Weapon — Silence Their Legacy