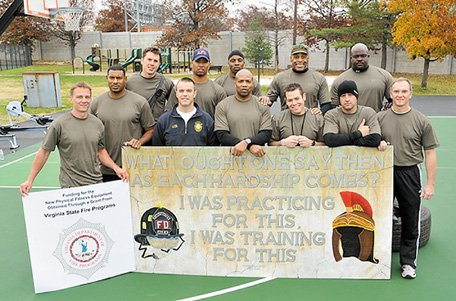 Participants in the Alexandria fire Department Coss Fit Porgram are, front row: Craig Youngdale, Pat Evans, Fire Chief Adam Thiel, Chet Helms, Josh Weisman, Mike Perry, and Brian Meckes. Second row: Mike Lynn, Greg Cook, Warner Sherman, Thurston McClain, and Darryl Stanton.
Stories this photo appears in:
Firefighters' new exercise program is based on daily demands of profession.
Finding 'Cross Fit' a Good Fit