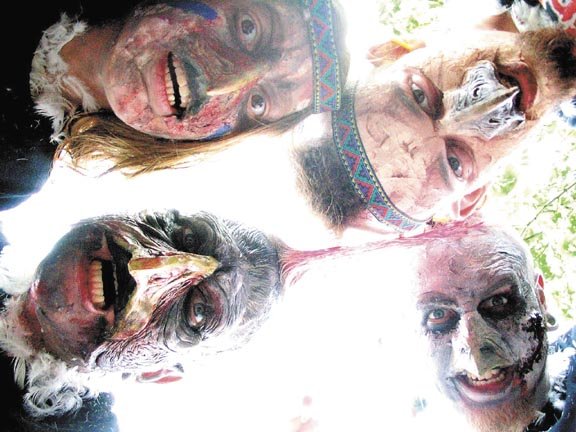 The cast of 'Poultrygeist: Night of the Chicken Dead,' prepare for a scene. The movie centers around zombies seeking revenge for having a fast food chicken restaurant built on top of their graves.
Stories this photo appears in:
Spooky Movie Film Festival returns to Fairfax to inspire summer chills, nascent filmmakers.
Good Poultry Gone Bad