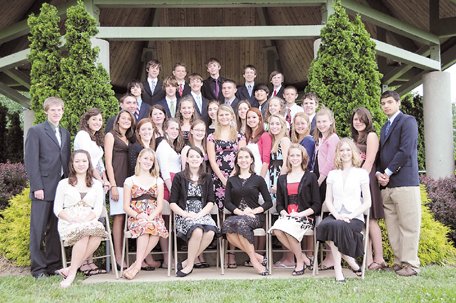 This year's teaching assistants.
Teaching Assistants Selected
The National League of Junior Cotillions, Loudoun Chapter, announces its selection of students to serve as teaching assistants for the 2008-09 cotillion season. High-school students from across Loudoun, previously enrolled in the junior cotillion program, have been chosen to aid and instruct incoming middle-school students in etiquette and social graces.
Stories this photo appears in: