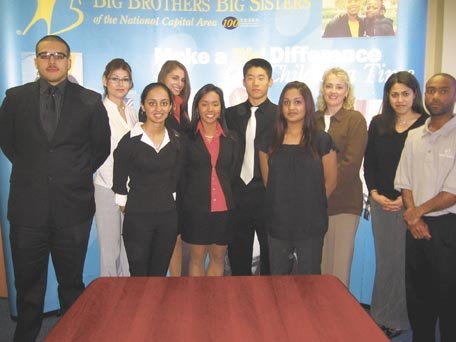 Fairfax High DECA Sponsors Mark Matthie and Susan Louis with Miranda Pull, Maril Thatch, Mike Ken, Erica Sandhu, Harjot Othee, Brian Orozco, Mina Quiroga, Kedric Griffin, Jackey Saab, Kathy Mullenix, principal of Daniels Run Elementary School. The photo was taken at the Big Brothers Big Sisters office in Tysons Corner.
Stories this photo appears in:
Fairfax DECA "Making a Difference"