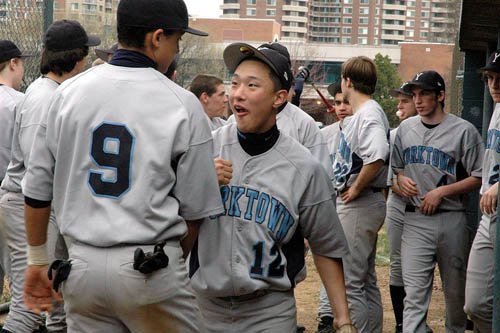 The Patriots are depending on junior pitcher and second baseman Kyle Toulouse, No. 9, who will be the No. 1 starter. Toulouse, a three-sport athlete, missed the ladder half of the basketball season with a concussion, but is fully recovered.
Stories this photo appears in:
Patriots must replace catcher, top pitcher.
2008 Spring Training: Yorktown Baseball