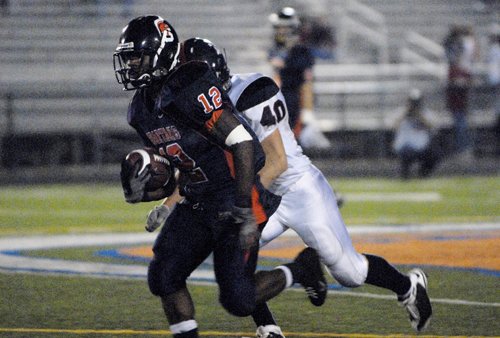 West Springfield running back Dan Collins carried 26 times for 351 yards and three touchdowns during the Spartans' thrilling 72-47 win over Woodson on Friday night. West Springfield (8-3) will play Oakton (11-0) in one of two Northern Region semifinal matchups next week.
Stories this photo appears in:
West Springfield tops Woodson, 72-47, to advance to the Northern Region Division 6 semifinals.
Spartans' Well-Grounded Performance