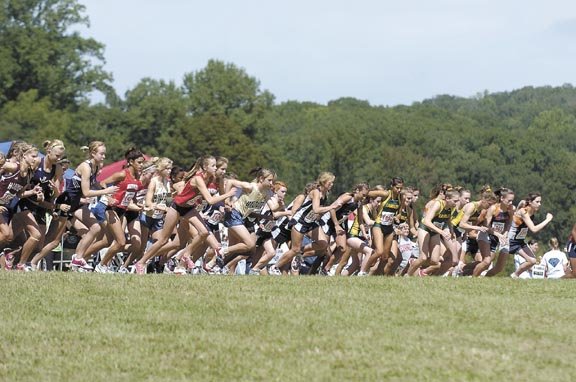 Lots of girls runners competed at the Oatlands cross country meet Sept. 20. This Saturday, another large, regular season invitational, the Glory Days meet, will take place at Bull Run Park in Manassas. Park View's girls and boys teams, along with other teams from the Dulles District, will compete at the annual late season event.
Stories this photo appears in:
Park View cross country is gearing for season stretch drive.
Patriot Runners Dropping Times