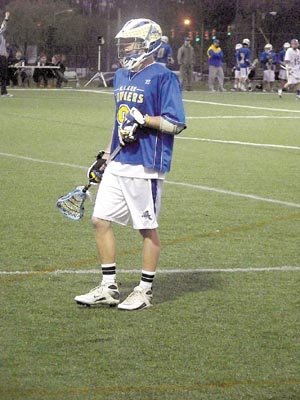 With a team-best 37 goals this season, junior attackman Andrew Senft has shown a nose for the net. 'His stick skills and shot are incredible,' says Dan DiPirro, Lee boys' lacrosse coach.
Stories this photo appears in:
Lee boys' lacrosse team enjoying hot start, even if it doesn't know how it started.
Lancers Even Surprise Themselves