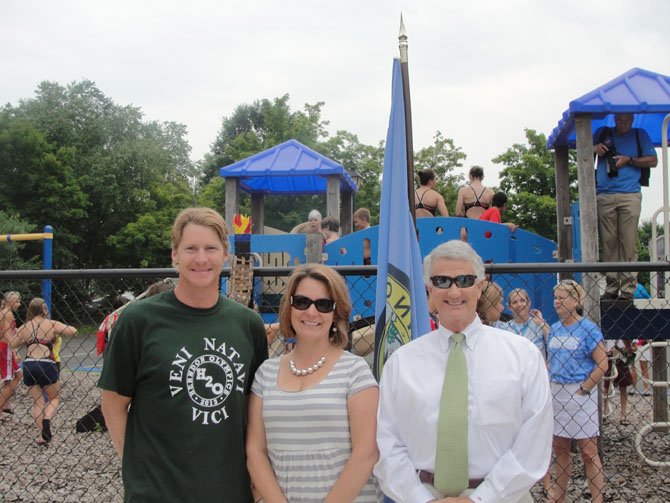 Olympian Josh Davis, Mayor Lisa Merkel, and Del. Tom Rust (R-86) all spoke at the opening ceremony for the Herndon Olympics, urging the youth to do their best.
Stories this photo appears in:

Three records broken at this year's meet attended by Olympic gold medalist Josh Davis.
The 34th annual Herndon Olympics was held last Tuesday, July 9. Hundreds of swimmers from nine local swim teams competed, allowing the community to come together to encourage young athletes, support local businesses and to meet Olympic gold medalist Josh Davis.