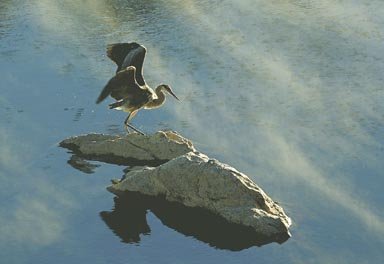 Great Blue Heron, taken in September. This bird spent a great deal of time grooming him or herself in the warm morning sun. Every time it would flap its wings, a breeze would carry away a cloud of feathers.
Stories this photo appears in:
One of the best kept secrets in Great Falls.
Amazed by Mather Gorge