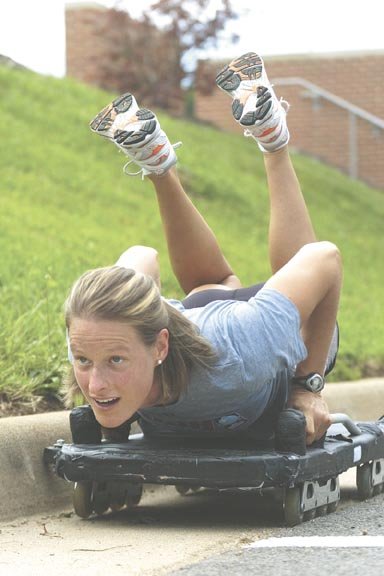 During the summer, Great Falls native Keslie Tomlinson has to practice her starts on a makeshift skeleton sled in the parking lot at South Lakes High School. She's attempting to qualify for the 2010 Vancouver Winter Olympics in the sport.
Stories this photo appears in:
Great Falls native has spent summer sledding, training for 2010 Olympic Games.
Tomlinson Slides Head First After Olympic Dreams