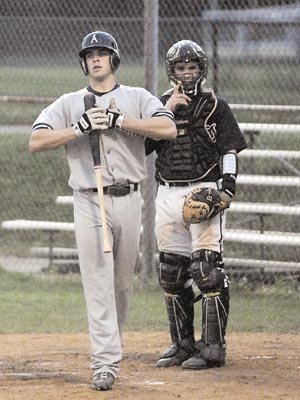 Landon Joost reacts to his first-inning strikeout during the Alexandria Aces' 9-2 loss to the Herndon Braves on Friday, June 29. A third baseman, Joost is hitting .200 (7-for-35) this summer.
Stories this photo appears in:
Not many college ballplayers are familiar with wood bats; count these two Aces among them.
Wait a Second, Wood?