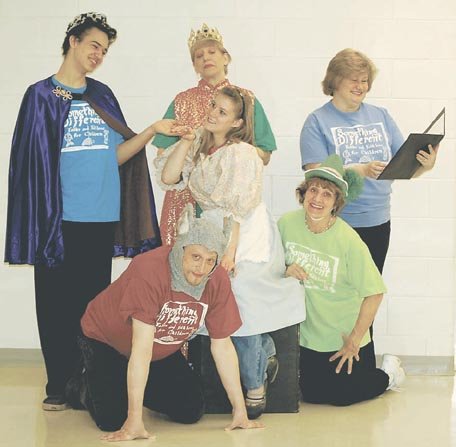 Top row: Alex Turner, Marie Turner, Anne Kight Lloyd; second row: Kyla Waitt, Vanessa Moir; bottom: Scott Olsen.
The Elden Street Players Theater for Young Audiences opens "Something Different 2009" beginning March 21 at the Industrial Strength Theater, 269 Sunset Park Drive, Herndon.
"Something Different 2009" will bring to life fairytales and folklore from around the world. Something Different plays Saturday, March 21, 28 and April 4 at 11 a.m. and 2 p.m., Sunday, March 22 at Noon and Sunday, March 29 and April 5 at 2 p.m. Tickets: $7. Go to www.eldenstreetplayers.org or call 703-481-5930, box 3 for tickets.
Stories this photo appears in: